Spotlight on Spelt: The Rising Popularity of an Ancient Grain

Blog | September 13, 2022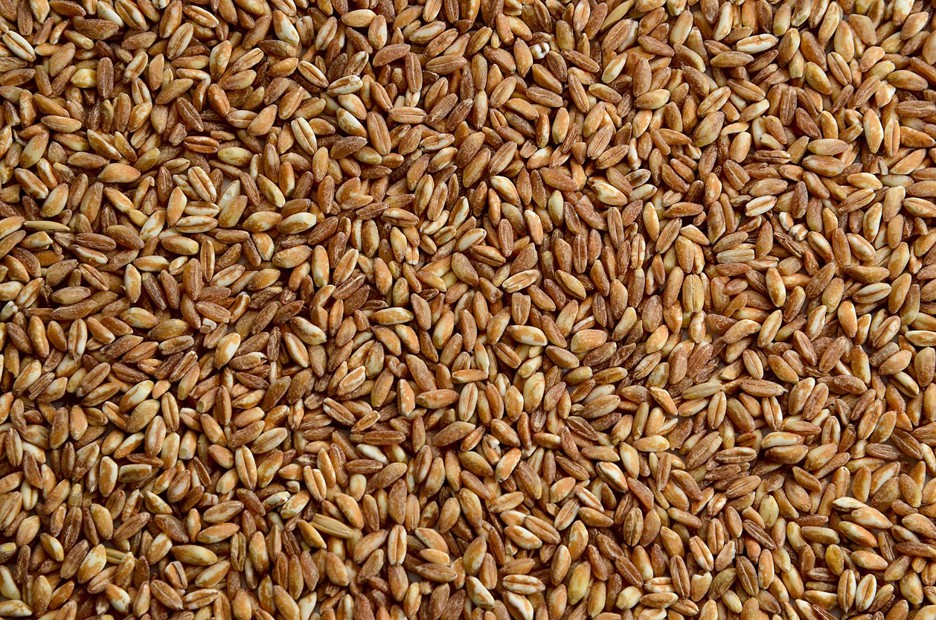 Even though spelt is an ancient grain, it's poised to become an increasingly in-demand ingredient in the near future for consumer packaged goods (CPG) companies and food service providers, according to current research and consumer insights.1 What makes spelt so special? As a distant relative of the wheat commonly grown in the United States today, it provides the taste consumers crave and gives brands, manufacturers, and bakeries an alternative grain they can use in a wide variety of applications. Most recently, spelt is enjoying a resurgence thanks to its utility in artisanal baking.
The ingredient trends website Tastewise cites the growing popularity2 of spelt flour between July 2021–January 2022, with the "protein," "snack," and "fitness" categories leading the way. Business Wire estimates a 4.6% expected annual growth for spelt globally through 2022. And in the food service space, spelt (as a grain) volume sold through broadline distribution was up 107% in 2021 compared to 2019.3 Furthermore, spelt has seen an increase of 30% in the number of menu options (see "Ardent Mills Spelt Flour & Berries").4 The bottom line? Spelt popularity is growing for a number of applications, attracting the attention of leading brands that are looking to innovate with alternative grains.
What's ahead for this versatile ingredient? Read on to hear about three trends we think CPG and food service brands should act on in the next year.
Feed the demand for heritage wheats
Spelt is part of a category of grains called heritage wheats: unique staple grains valued for their nutritional value and distinctive taste and cultivated for thousands of years.5 More specifically, spelt is a type of farro; in fact, when farro shows up on restaurant menus, it's typically in the form of whole berries of spelt. Consumers are increasingly drawn toward heritage wheats like spelt, einkorn, and khorasan for many reasons, in part because they agree heritage wheats deliver perceived "authenticity" to the products in which they are found.6
In an article for Food Business News, Rachel Cheatham, Ph.D., founder and CEO of Foodscape Group, writes that this trend is likely supported by health-seeking customers who value carbohydrate quality as well as variety and novelty. As she puts it, "[T]his adds up to a globally minded exploratory consumer who wants something new and different for their grain choices while somehow comforting and familiar at the same time."7
Spelt, like many heritage wheats, appeals to consumers today because it's an ingredient that meets many of their personal preferences about the foods they consume. Here's some insight into this phenomenon based on proprietary research from Ardent Mills:
Nearly half of consumers strongly believe products that include heritage wheats are of high quality.8
One third of consumers agree products that include heritage wheats will taste good.9
More than a quarter of consumers report that heritage wheats could serve as a purchase tie-breaker between two similar products.10
This leads us to a point where, today, 54% of consumers indicate they would buy a retail product that included heritage wheats, with interest strongest in Breads (ISB), Breads (Bagged), Crackers, Rolls, and Flour (for Home Baking).11 Our takeaway? Food service and CPG brands that want to meet the demand for products that innovate with heritage wheats may want to take a closer look at spelt.
Satisfy nutritionally demanding palates
There seems to be no end to the expectations modern consumers have for the nutrition and quality of the ingredients that go into their food and favorite CPG products. Food service and CPG brands sometimes struggle to create products that check most (if not all) of the boxes. Fortunately, spelt meets the nutritional requirements and traits many consumers report seeking:
It's organic. Spelt is available as both an organic ingredient and a conventional ingredient.
It's a source of whole grains. Spelt is available as both a white flour and a whole grain flour ingredient.
It's plant-based. Spelt is a plant-based food.
It's a source of protein. A serving size of cooked spelt (140g) contains 7.7 grams of protein.12
It's a source of fiber. A serving size of cooked spelt (140g) contains 5.5 grams of dietary fiber.13
Food service providers and CPG companies targeting a younger audience will also want to note that this demographic is more likely to seek out ancient grains than older consumers. According to a 2017 GlobalData consumer survey, 40% of Americans aged 25–34 said they would consider using grains like quinoa and spelt as alternatives to traditional carbohydrates, compared with 33% of consumers overall and 26% of consumers aged 65 and above.
Make the most of a versatile, innovative ingredient
Spelt is so mild in flavor that it can be used as an alternative to rice or oatmeal as a whole grain, or as an easy flour replacement in many recipes that typically call for wheat flour. This versatility places spelt squarely in a strong position for product innovation, most prominently in the area of baked goods.14
According to proprietary data from Ardent Mills, the clear winners when it comes to spelt flour products include cakes, sourdough breads, and pancakes, with cookies and muffins not far behind.15 However, spelt's versatility goes beyond these applications, as savvy food service providers and CPG companies have already started introducing spelt into new pasta, cereal/energy bar, alcoholic beverage, and pet food products.
There's no shortage of available options companies have at their disposal when it comes to incorporating spelt as an ingredient. The hard part is narrowing down the best options for your brand and your customers. Fortunately, food service and CPG brands working with Ardent Mills never have to think twice about quality or consistency so they can focus on running their businesses and introducing customers to premium menu items and products that put a new twist on classic recipes.
Ardent Mills knows spelt
Whether you incorporate spelt as a white flour, whole wheat flour, berries, or steel cut ingredient, Ardent Mills can help you navigate the world of spelt and come out on top. We don't just bring you quality, innovative ingredients—we also support you with technical expertise to help troubleshoot and perfect your flavor and texture profiles.
With Ardent Mills, it's never been easier to secure specialty grains in practical, functional forms. We act as your single-point supplier and a full-service product development partner all in one, integrating everything from sourcing and risk management to access to our Ardent Mills Innovation Center (AMIC) for comprehensive culinary, formulation, technical, and processing assistance. We are passionate about bringing the advantages of spelt to food service and CPG organizations through innovative and unique new products, and we can help you make the most of this distinctive grain.
1Ardent Mills Proprietary Research
2"Spelt Flour Trends, Analytics And Statistics." Tastewise. Accessed Aug. 9, 2022. https://tastewise.io/foodtrends/spelt%20flour
3NPD, SupplyTrack
4Spelt Berries Information Sheet
5Ardent Mills Proprietary Research
6Ardent Mills Proprietary Research
7Roesler, Nico. "The future of ancient grains." Food Business News. Oct. 14, 2018. https://www.foodbusinessnews.net/articles/11644-the-future-of-ancient-grains
8Ardent Mills Proprietary Research
9Ardent Mills Proprietary Research
10Ardent Mills Proprietary Research
11Ardent Mills Proprietary Research
12"Spelt, cooked." FoodData Central, U.S. Department of Agriculture. Accessed Sep. 2, 2022. https://fdc.nal.usda.gov/fdc-app.html#/food-details/169746/nutrients
13"Spelt, cooked." FoodData Central, U.S. Department of Agriculture. Accessed Sep. 2, 2022. https://fdc.nal.usda.gov/fdc-app.html#/food-details/169746/nutrients
14Innova New Product Database
15Ardent Mills Proprietary Research