Improving with Partners in Food Solutions

Community / Leadership | April 24, 2018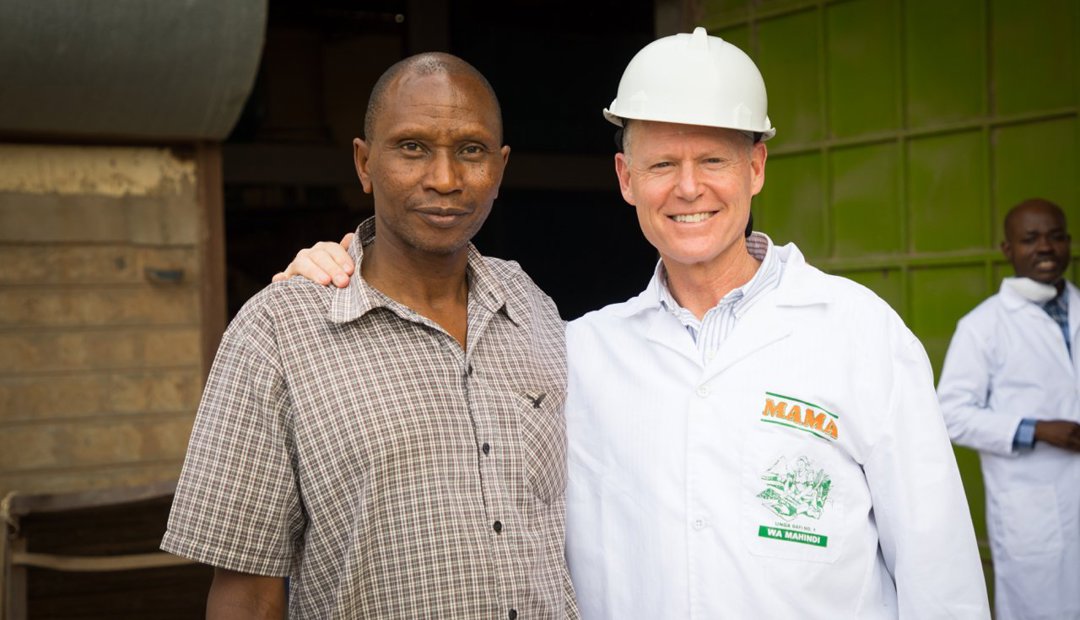 Ardent Mills is honored to be one of six Partners in Food Solutions (PFS) corporate partners committed to improving food security, nutrition and economic development in Africa. As a corporate partner, we provide technical and business expertise to help small food companies throughout Africa.
PFS connects volunteers with small and growing food businesses in nine African countries, on a continent where the population is expected to double by 2050. Strengthening the middle of the local food system — the processing sector — can create a ripple effect of stable markets for smallholder farmers, job growth and more nutritious food available to consumers.
I had the privilege of traveling to Africa in February for the PFS board meeting. During this time, I was able to meet with several of the businesses that PFS helps. It was wonderful to see the important role our volunteers play in providing affordable, nutritious and safe food for people around the world.
The highlight of the trip for me was a visit to Mama Millers in Kenya. The company currently operates a dry corn mill in Kenya and is in the process of expanding to add a wheat mill. I was so impressed by Mama Millers' president, Bernard, who had such a passion for his people and his customers. I also noticed that Mama Millers' values are very similar to our Ardent Mills values. One of the ways we support PFS is by volunteering to help businesses like Mama Millers improve their operations. Most of this work is done over the phone or via Skype. For example, Ardent Mills will offer to have one of our millers work with Bernard and his team to provide ideas and input as they set up their new wheat mill.
PFS is a wonderful avenue for Ardent Mills to serve on a global basis. Our social responsibility efforts are focused on ending hunger and educating people on the value of grains and a healthy, balanced diet. By joining hands with Partners in Food Solutions, we are enabling a sustainable model that will feed those who need it most. We often take for granted all that we have in North America, and there is a lot we can learn from the small operators in Africa who are making a difference with limited resources and several barriers. That is the beauty of serving others — we benefit and grow as well.
Dan Dye
CEO
You may also like...