Conversations with Ardent Mills: Building the Future

Community / Leadership | March 08, 2021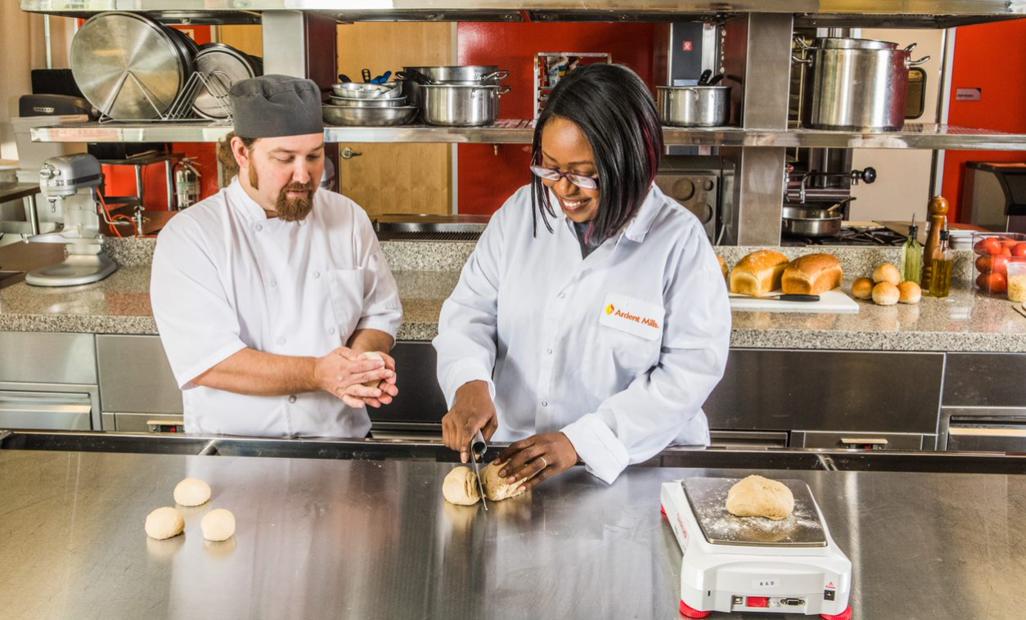 Customers want to know where their ingredients are coming from and the people supporting our food systems. We wanted to talk first-hand with one of those individuals supporting that work: Angie Anyieni. Not only does her work support the transparency behind bringing quality ingredients to the market, but she offers a great perspective on the opportunities that drive the future of milling: women.  
Angie, let's talk about your work with wheat. 
I've been a part of the wheat milling industry for 8 years - I joined Ardent Mills after working with bio-based polyurethanes and with egg quality control. Through my work in our Analytical Lab in our Denver headquarters, my team is working across several functions. We're balancing everything from diet and discussions on gut health, to technology (e.g. big data), instrument testing, and a focus on safer food and transparency.  
Together my team collaborates and communicates with wheat merchants and technical service teams, to provide customers with innovative, nutritious, and sustainable grain-based solutions. How do we do this? A great example is our work with farmers to address current social needs on sustainability and traceability. We do this by working closely with growers to evaluate wheat and flour quality from regenerative organic agricultural practices and monitoring regional wheat under a real time data management system for better decision making with higher efficiency. 
What's something you're particularly excited to see come to market? 
When it comes to ingredients and solutions, I'm really interested in new information about gut health. We now understand that everyone is different. Our efforts to help customers understand how food affects the body is great, but it's only half the picture. How we manage our gut flora will influence what foods we choose to eat and different nutritional paths, which in turn would change the kinds of food that end up on our shelves.  
Through our research, we've also found that 72 percent of consumers want more transparency in the ingredients they're consuming1, and as part of the lab team, this has aligned closely with our everyday work. In the lab, I'm actively monitoring the quality of our ingredients, building a chain of quality checks that help us deliver products that align with Ardent Mills' core value of safety. We're constantly testing ingredients and working to help provide the best possible quality systems. If there is a new vendor with technology that we can use to test for safety (e.g., allergens or mycotoxins), my team processes the validations to approve that vendor/instrument, gives recommendations for improvement as needed and provides guidance to the rest of our mills on testing. I closely communicate with our mills and third-party labs to provide safety testing, including safety testing for items like allergens.  
What about the future of milling? 
Women are making a difference in our industry. We need to empower women in our industry and provide development and engagement opportunities – when we do this, we create a space for people to meaningfully contribute and build an even better future. Having women in all levels of milling provides a diverse perspective that can fuel growth and continuous improvement. Moreover, our customers and their consumers are diverse, so it makes business sense to bring diverse solutions to them.  
I got involved with Ardent Mills' Women of Wheat (WOW) initiative to support this work. WOW focuses on inclusion, diversity and equity by recognizing where we are now, and then driving change through education, networking and career development. Women are feeling more connected and yearning for more information, more networking and more resources to support their growth. We want to grow our representation of women in roles across leadership and management.  
Thank you, Angie!  
Want to learn more about how our labs support customers? Explore more here.  
Sources: Lightspeed/Mintel (September 21, 2010): Patent Insight: Innovation in Bakery Products