Hearts of Grain

Community / Leadership | January 14, 2020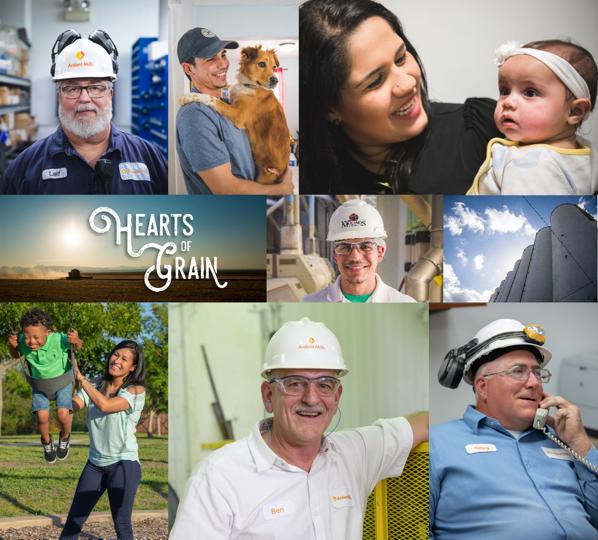 Ardent Mills is a people company.  We are proud to be North America's leading flour supplier and grain innovator. But, we are even more proud of our people. The people who show up to work every day to help feed the world. Our people are what makes this company tick. Everyone matters. Everyone makes a difference at work, at home and in the community.
We are inspired by our people, every day. The men and women on our team have hearts of gold…or grain, as we like to say. This inspiration and passion led us to create our five-part video series, Hearts of Grain. This Hearts of Grain video series follows team members of Ardent Mills who take pride in their work, put others ahead of self, serve our communities and convey a real sense of gratitude.
"We believe that every person within this organization is a leader. They show up and lead others and lead themselves in some capacity or another," said Deon MacMillan, Ardent Mills CHRO. "Everyone plays a part in fostering the type of culture we have at Ardent Mills. And every day our people show up and make a difference in other's hearts."
Follow the Hearts of Grain series to learn more about Dana, our quality manager in Texas, and the deep care she extends to her team, her family and the youth she mentors. In another video, meet Yahaira, our operations specialist in Puerto Rico. Yahaira was nine months pregnant when Hurricane Maria hit, and her courage and resilience turned a difficult moment into a miracle. Hear the stories of Greg Werry and Leif Johnson, individuals who tirelessly put others first both at work and in their communities. In the final video of the series, get to know Ben Jones, a manager who takes the time to know and understand the people he works with, and actively tries to bring out the best in everyone.
While the stories and the faces change throughout the Hearts of Grain series, the underlying values remain constant. TRUST, SERVING, SIMPLICITY and SAFETY – these traits manifest in the spirit of our team members. We believe that each person has the power to have a real impact. We're proud to share these impactful moments through our Hearts of Grain series. This is just the beginning. We will continue to share the inspiring stories of our people and their hearts of grain. Stay tuned for more Hearts of Grain stories in the future.
Follow Hearts of Grain on our Ardent Mills YouTube.