Ardent Mills Makes Agreement with City of Tampa, and others

Press Releases | October 26, 2018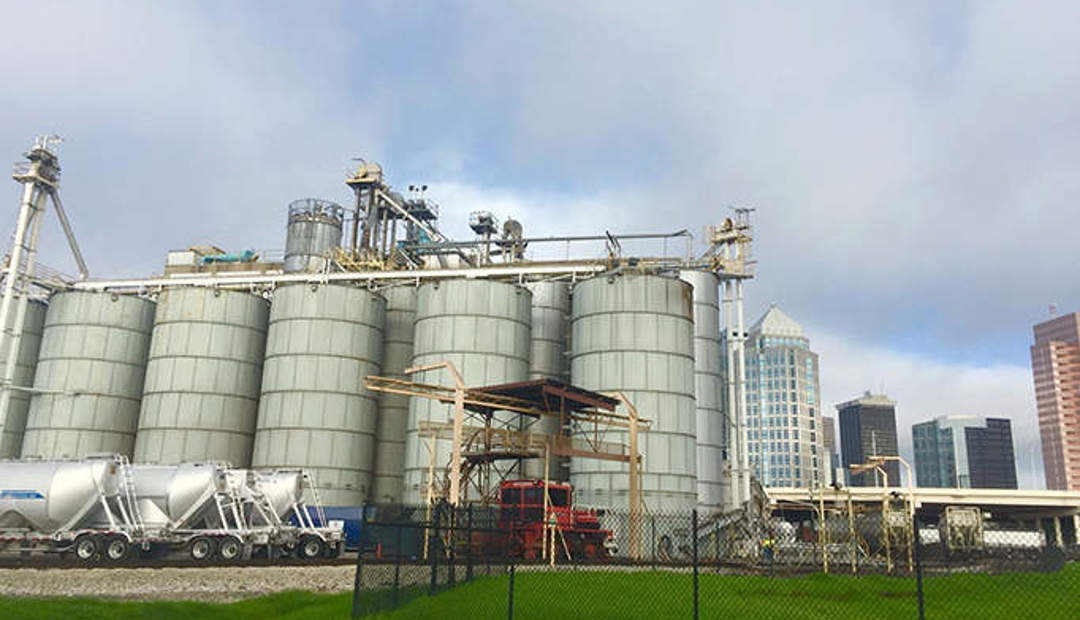 Tampa, Fla., October 26, 2018 – Strategic Property Partners, LLC ("SPP") and Ardent Mills, LLC ("Ardent Mills") in partnership with the City of Tampa and Tampa Hillsborough Expressway Authority ("THEA"), are pleased to announce a partnership to create an expanded roadway network connecting Tampa's Central Business District and Downtown's Channel District. The City of Tampa has secured the rights to connect Cumberland Avenue from Meridian Avenue to Brorein Avenue, making an important link through the Water Street Tampa neighborhood and connecting to the downtown Tampa core.
"This has been a long time coming," said Tampa Mayor Bob Buckhorn. "We have worked tirelessly to transform downtown Tampa into a thriving neighborhood where people can live, work and visit daily, and the City of Tampa appreciates SPP, Ardent Mills, THEA, and all of the other parties that were involved for their roles in reaching a consensus to ensure this needed point of connectivity."
As of November 1, 2020, Ardent Mills, who operates a working flour mill on-site, will terminate leasing rights to the rail spur south of Cumberland Avenue, allowing for construction to begin on the street connection at Cumberland Avenue through Meridian Avenue. The City of Tampa will contribute $2.25 million towards securing the crossing rights.
"We are excited to have the opportunity to work with these great partners, allowing for new and improved roadway connections for all of our Selmon Expressway customers," said Joe Waggoner, Chief Executive Officer of THEA.
The crossing, which will be open to the public and is on property owned by THEA, is part of a larger, three-acre parcel of land that SPP acquired from Ardent Mills for just over $13 million to eventually expand Water Street Tampa's visionary, 50-acre mixed-use master plan.
"Water Street Tampa is being developed on the principles of connectivity and enabling walkability," said James Nozar, Chief Executive Officer of SPP.  "Restoring a downtown street network has been a priority of ours since we initially envisioned the creation of this transformative neighborhood, and the Cumberland crossing is an important milestone. With the acquisition of the property, we can now look towards the future and plan for additional points of connection for pedestrians, cyclists, and motorists."
Ardent Mills, the premier flour milling and ingredient company, proudly serves grain-based solutions to Tampa and the State of Florida, as well as nationally. The transaction enables Ardent Mills to continue serving its Florida customers and the great region of Tampa from its current location, while building a new mill to serve its customers current needs and their future growth.  Ardent Mills expects the new mill to be operational by 2021. 
"We are committed to our expert Tampa team, the opportunity to continue to delight our customers, and serve our great neighbors in Tampa and Central Florida," states, CEO Dan Dye. "We have enjoyed this privilege for more than three decades and look forward to supporting the Tampa community, Central Florida, and customers across the state for many decades to come with a new state-of-the-art mill capable of growing with our customers."
About Strategic Property Partners, LLC:
Strategic Property Partners, LLC ("SPP") is a Tampa-based firm that is a partnership between Cascade Investment LLC, and Jeff Vinik. SPP is a fully-integrated commercial real estate company dedicated to creating and sustaining vibrant and enduring, high quality and experiential places. SPP's first project, Water Street Tampa, is being developed on over 50 acres of land in downtown Tampa along the waterfront. The Water Street Tampa development project is revitalizing the currently underutilized tract of land to create an urban, mixed-use waterfront district consisting of approximately 9 million square feet of new commercial, residential, hospitality, cultural, entertainment, education, and retail uses, totaling over $3 billion in private investment from SPP. Integrating principles of walkability, sustainability, connectivity, design quality, and wellness, SPP will create, own and operate this new world-class neighborhood in Tampa, while also elevating the city's national prominence. For more information on Water Street Tampa, visit www.waterstreettampa.com.
About Ardent Mills, LLC:
Ardent Mills is the premier flour-milling and ingredient company whose vision is to be the trusted partner in nurturing its customers, consumers and communities through innovative and nutritious grain-based solutions. Ardent Mills' operations and services are supported by more than 40 flour mills and bakery-mix facilities along with a specialty bakery, Ardent Mills Innovation Center and Mobile Innovation Center, all located in the U.S., Canada and Puerto Rico. Deeply rooted in communities throughout North America, Ardent Mills is headquartered in Denver, Colorado, and employs more than 100 certified millers, supporting thousands of local jobs and contributing billions of dollars to local economies. To learn more about Ardent Mills, visit ardentmills.com.
About Tampa Hillsborough Expressway Authority:
A public agency led by local citizens and operating with no tax dollars, the Tampa Hillsborough Expressway Authority (THEA) provides safe, reliable and financially sustainable transportation services to the Tampa Bay region while reinvesting customer-based revenues back into the community. From being the owner and operator of the Lee Roy Selmon Expressway, to offering real-time testing and showcasing of connected vehicle and autonomous vehicle technologies, to the designing and operating the world's first reversible all electronic toll road, THEA continues to drive the conversation on cutting-edge transportation solutions. For more information, visit www.tampa-way.com.
You may also like...