Conversations with Ardent Mills: Innovative Bakery Resources

Community / Leadership | July 15, 2021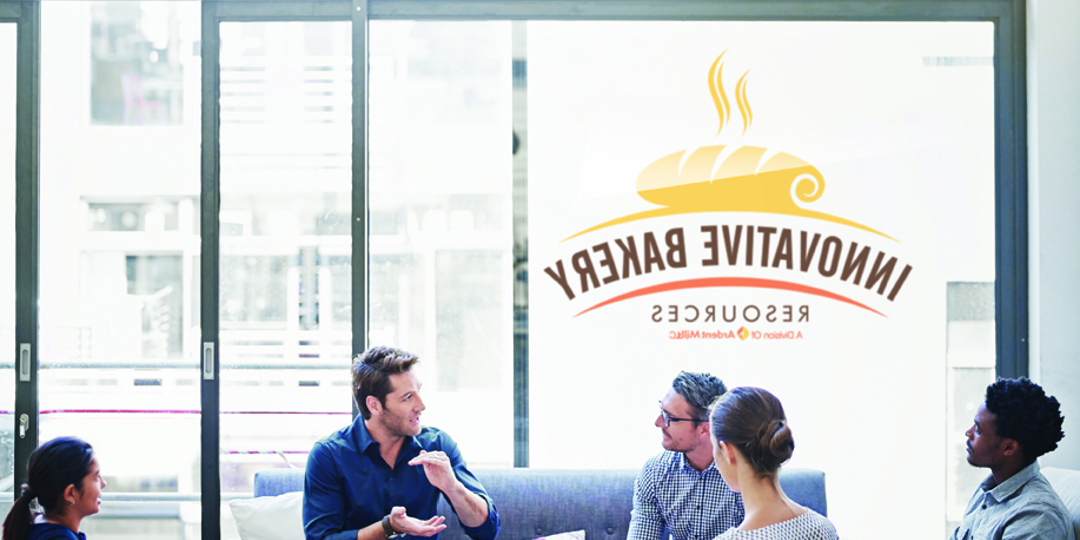 What can you create when you combine artisan baking and commercialization? This was the very question that the Ardent Mills team asked themselves when seeking to grow our client resources portfolio, seeking to provide the next generation of baking resources and a full-spectrum ideation lab. The result was Innovation Bakery Resources (IBR), a multi-dimensional division of Ardent Mills that provided a full lifecycle support for product development, from ideation to production. Part baking lab, part production facility, this nimble team in Tualatin, Oregon and has been an integral part of the product development process, with Ken Ruud helping to lead the way as Director of Innovation.  
 WELCOME TO OUR CONVERSATIONS SERIES KEN! THERE'S A LOT HAPPENING AT THE IBR. HOW ARE YOU AND THE TEAM FOCUSING ON WHAT'S NEXT IN THE FUTURE OF APPLICATIONS AND PRODUCT DEVELOPMENT? 
We're constantly looking at ways to innovate and grow, and love using new methods to get there. We've actively partnered with our marketing and insights team members to obtain valuable consumer feedback on new bread ideas. We use the consumer data to make more informed decisions on prioritizing our development resources while pursuing opportunities that have greater potential to succeed.  
Part of our work in innovation comes from pursuing options along all facets of baked goods. Baked items can align with health when the right ingredients are used, and we're constantly developing new applications that can surprise and delight our customers. Among healthier options, we're continuing to lead the industry with baked good creations made from our Keto certified net carb flour blends.  We've also proven out plant-based protein in recent bread launch and are expanding by using our key plant-based protein ingredients into new baked goods segments. We see digestive health going even more mainstream in the years ahead and are focusing development work behind new breads that deliver key benefits to consumers.  
 We are also putting a lot of work into developing applications that are affiliated with comfort eating. We've seen an increase in this area of focus particularly as it relates to Covid; It's fun to play in the health space, but what really delights taste buds are our over-the-top IBR snack bread creations. People are seeking comfort just as much as health-aligned foods. Working to balance those interests, we're actively working on a Caramel Apple bread that scored extremely high in ideation testing and seems certain to give our recent Lemon Crème bread a run for it's money as the favorite IBR bread among consumers. 
What other areas of innovation is IBR exploring?  
Cross-functional conversations and sharing ideas has grown exponentially across our team, and with it we've come up with strategies and offerings that utilize the full power of our team.  We're literally breaking new ground in crops while leading organic growth, and the work being done in ancient and heirloom grains, pulses, and new flour varieties. We're solving for consumer desire for traditionally foreign grains by supplying domestically and working with farmers to keep up with demand for quinoa and organic grains as they've gone mainstream in popularity.  Meanwhile our operations team is leading our industry by building the mill of the future in the Southeast.     
We're excited about the new work with heirloom and ancient grains - What are some of the other projects that you think can impact the future of ingredients and food solutions? 
Collaborating with ultra-talented people to build solutions that change and grow our industry is a favorite highlight. The recent work we've done to create a portfolio of Net Carb Flour Blend and baked goods that utilize them is a great example of those types of projects too. Jerome Davis took an idea thought to be impossible by many and never gave up in developing blends and baked goods. Mike Lengacher brought together a team to commercialize. Stephanie Carroll worked tirelessly on raw materials for Nan Lorentz and the Arlington mill crew to create reliable blends that Dewaine Schaecher and our bakery team were able to consistently and masterfully produce from, all while Amanda Pedersen led marketing efforts to help us win big with customers and David Sampson and our sterling customer service team took their orders. From the awesome teamwork, an industry trend developed, and memes were created by consumers who couldn't get enough of our creation.  
The future of food comes to life through projects just like this one, where a group of talented people collaborated together to achieve an exponentially greater impact than any of us could have by using individual talents.   
Thank you, Ken! 
Want to learn more about the work being done by the Innovative Bakery Resources? Watch the video below to see our work in action.
You may also like...