Conversations with Ardent Mills: Nourishing the Need for Safe Ingredients

Community / Leadership | February 16, 2021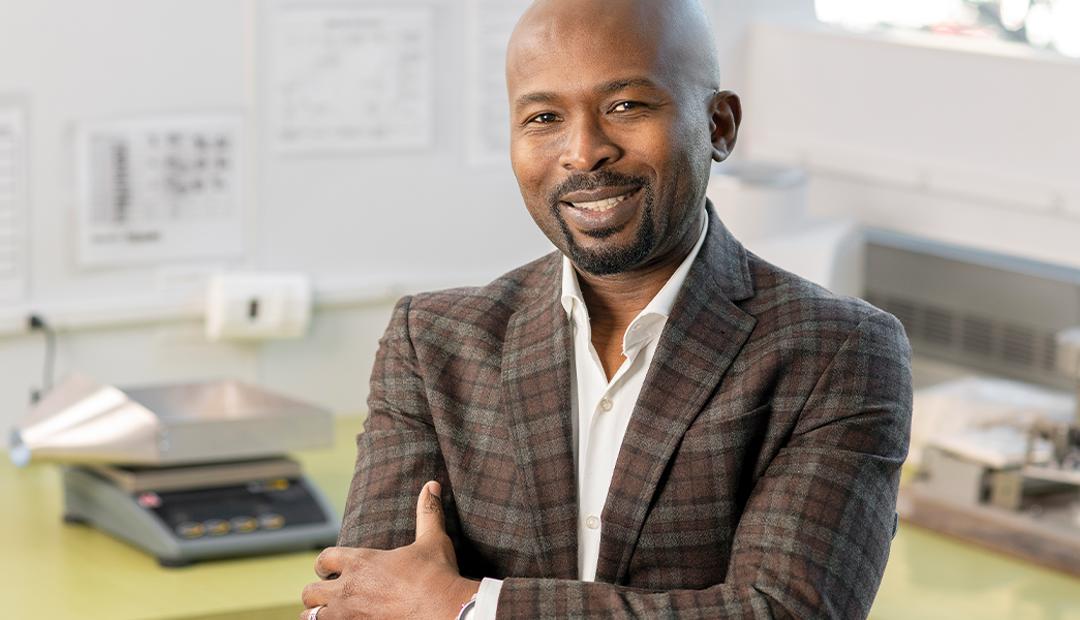 Consumers are becoming more and more interested in food safety and transparency, in part spurred by the pandemic. They want to know how ingredients can contribute to their overall goals for health and safety, and Ardent Mills fully supports their interests. Why? Safety has been a core value of our business since day one and has been integrated into each facet of our production, from our mills to our testing labs.  
As we continue the "Conversations with Ardent Mills" series, Ron Burke, Senior Director of Food Safety Quality and Regulatory, shares his insights on how the Ardent Mills team is dedicated to food safety and fueling what's next in ingredient manufacturing.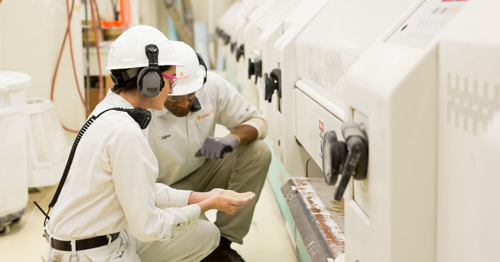 Hello Ron - Let's talk about safe food and ingredients. 
Since flour sits in our pantries and on grocery store shelves, it can be easy to forget that flour is a raw product and must be handled accordingly. We are all aware that eating raw meat and poultry can make you sick, however, many people are not aware that similar risks exist with eating raw dough or not washing hands, utensils and preparation surfaces after handling raw flour. Foods are not sterile -- that means that there are risks associated with the handling and preparation of all foods, not just flour. 
 When foods are handled and prepared safely, foodborne illnesses can be avoided. Following safe handling guidelines on packages and helping our friends and families to understand these risks can help prevent foodborne illnesses, and we all have a part to play in ensuring that the food on our table is safe. Safety is one of our core values at Ardent Mills and our team is constantly working with industry partners and academia to study and improve flour food safety and apply our findings when customers seek innovative products.  
Why do we do this? If we can help to resolve food safety needs, we're aligning with our core value of safety. A great example of this is when there are new products that require flour as an ingredient, or when the finished product will not be cooked or baked to eliminate the inherent microbiological risks in flour, such as "ready-to-eat" cookie dough. Beyond helping a customer craft a particular flour blend, we also ensure that the specialized flour and the finished products are safe.  
 The same concept applies when customers are making raw cooking dough at home and may consume it. There have been numerous recalls associated with improper handling of retail flour, and we want to continue to address the need for safer retail flour in the market. Ingredients and products intended for consumption must be protected and handled safely along the entire supply chain, from the farm to the fork. Ardent Mills is committed to doing what can be done to ensure that there are safe flour options, providing healthy and safe grain-based solutions and I appreciate being part of the team that is fulfilling that dedication to safety. 
What are some 
solutions 
to 
address
f
lour and f
ood safety
 concerns
?
 Safe and nutritious foods are key to nourishing our communities, and Ardent Mills is at the forefront of leading efforts to identify, reduce or eliminate microbiological risks in retail flour and inform customers how to handle flour products safely. We've developed a variety of new processes to address food safety concerns related to flour. Take our SafeGuard® flour for example; this product implements innovative technology that reduces the microbiological risk that is inherent in conventional flour. It not only addresses the needs of the retail market but could offer new solutions for ready-to-eat finish products. 
We've also been more innovative in how we share information in the market. Our safe handling labels are simple and easy to read and can help customers with best practices for handling the flour when baking or cooking. They serve to educate our customers how to reduce food safety risks when using flour products at home.  
Another approach we're taking is the application of natural acids at key steps of the milling process. This pathogen reduction step helps reduce the incoming microbiological risk in wheat that will be milled into retail flour. While this approach does not eliminate or reduce the risk to zero, it significantly reduces the risk associated with retail flour and serves to protect public health. Ardent Mills continues to explore and invest in technologies to offer more flour options and meet the needs of customers. 
Thank 
you, 
Ron!
Want to learn more about our commitment to food safety and ingredients? Connect with us here. 
You may also like...