Conversations with Ardent Mills: Essential Workers

Community / Leadership | April 28, 2021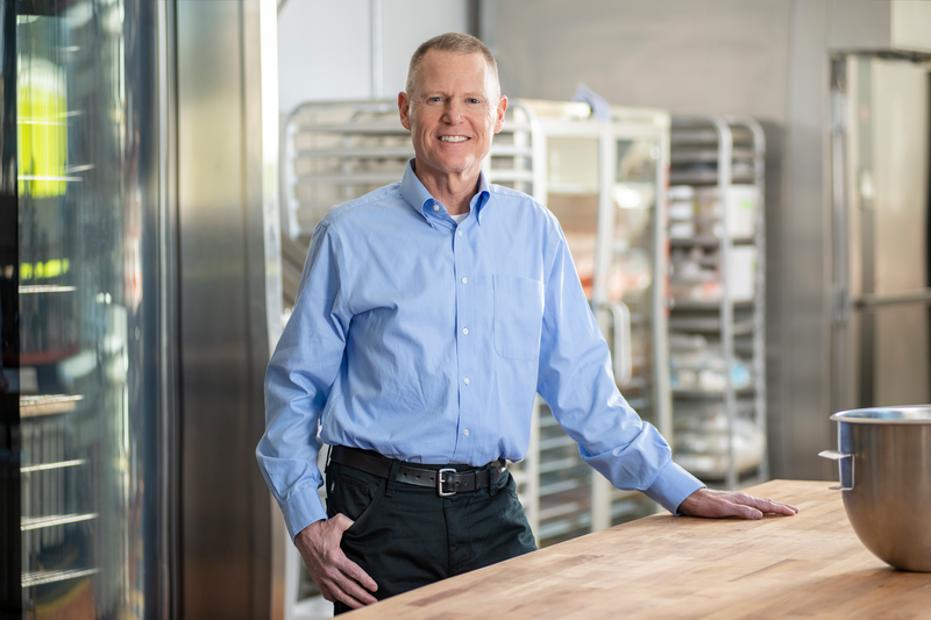 It has been over a year since the COVID-19 pandemic took hold and changed everything about our work and our lives. Undeniably, it has been a challenging time for everyone. But there have also been many powerful lessons that have come as a result of working through the pandemic. Dan Dye, CEO at Ardent Mills, shared his insights with us about how our work Nourishing What's Next continues to be exemplified by our greatest advantage: our team members.  
Hello Dan! Looking back over the past year, what's one of the biggest lessons that stands out? 
The personal side of business has surfaced as no longer a "nice to have," but as critical and necessary. There is a need and value of showing care and compassion, being vulnerable and transparent, having sensitivity and understanding, providing empathy and appreciation – it's rightly so, all about people. In my view, one of the most impactful learnings the pandemic has created is a heightened awareness of the value and importance of every individual in an organization. 
How do you see the Ardent Mills values effected during the pandemic? 
Putting people first and having strong, deeply rooted values has never been more important. Our values of Trust, Serving, Simplicity and Safety provide a strong foundation for us throughout the pandemic. The crisis has not only highlighted the importance of our values but brought them to life in new ways. For example, our Safety value took on an even deeper meaning as we put strict measures in place to keep our people safe while our plants operated so that we could continue to feed our communities. There is no question that all of our values have been reimagined in a way that gives them greater significance, while still keeping our people at our the core of everything we do.  
And our team members are truly the heart and soul of Ardent Mills. They have been making sacrifices and experiencing inconveniences yet pressing forward in helping our customers, supporting our communities and lifting each other up.   
What inspiration can you share with readers about continuing to put people first?  
Two ways I process are by running and writing. I like to create lists of words to capture my thoughts, and I share these with my team on a regular basis. One list I think is especially relevant for how we can continue to put people first are five words that start with the letter E:  
E

mpathy

 

– It

's

 incredibly powerful when we show we really care and have genuine empathy. 

When there

'

s a true desire and willingness to put yourself in someone else's shoes, people feel safe, respected and appreciated. They are willing to be open, take risks and go through walls.   

 

Encourage

 – 

It

'

s amazingly impactful when we take the time to reach out and offer meaningful encouragement. 

When there is a conscious effort to lift people up, 

t

hey are able to overcome obstacles and push through barriers. They stretch to reach their potential and accomplish more than anyone thought possible. 

 

 

Emotion

 – When there is a clear willingness to share honest feelings 

and 

lean into vulnerability, 

people

 bring out their true selves, enabling deep connection and transparency. It

'

s refreshingly liberating when

 we are

 w

elcome

d and encouraged 

to show

 we

 are real pe

ople

 with heartfelt emotions. 

 

Engage

 – When there is a strong commitment to truly connect with 

others, we can

 

accomplish

 

any goal together

. It

'

s deeply motivating when

 we 

invest in 

each other 

and bring people together to drive high mutual engagement.   

 

Energize

 

– Having

 enthusiasm that

'

s contagious 

enables us to 

fight off fatigue

, and

 to bring out the best in others. 

When there is an intentional push to invigorate, to show up with passion, people come alive, charge forward and ignite change.

 
These "five E's" help describe what it looks like to truly put people first and value everyone equally – especially during difficult and trying times. These are coming to life across Ardent Mills every day.  
What about "essential," and how that continues to be an area of focus? 
Another great E word, Essential has now become incredibly, intimately and undeniably personal. Today when we hear it, we think of people that are critically important, people that are necessary. I think of our Ardent Mills team members that are selflessly going to our facilities and lab every day to assure flour and other grain-based products are produced to feed people. We could not fulfill our mission without our Essential workers, we could not exist as a company without our Essential workers.  
A valuable lesson for us during this crisis experience is that we need to treat all of our team members like Essential workers all the time after the pandemic passes. We need to serve them and support them, and we need to thank them and show our appreciation continuously. They are true heroes and deserve our recognition, support and love.  
To assure that we put people first, that we strengthen our values-based culture, and our team members always feel Essential, we need to embrace Empathy, we need to always Encourage, we need to show Emotion, we need to actively Engage, and we need to bring Energy. The COVID-19 crisis is shining a bright light on something we have known all along at Ardent Mills -- the best companies put people first and live by their values.   
Thank you, Dan!