The Ardent Mills Quinoa Advantage
We're big believers in the limitless potential of quinoa. And now that the Andean Naturals has become part of the Ardent Mills family, we're proud to offer the world's broadest portfolio of quinoa varieties, formats and pack options, directly sourced from both North and South America. That means you can count on us for consistent quality, reliable supply and long-term pricing. That's the Ardent Mills quinoa advantage.
Think Big! Applications & Innovation
Quinoa has great consumer appeal. No wonder it's showing up in more and more food and beverage products. From flour to seeds to flakes you can think big about using this tiny seed as an ingredient in an endless variety of on-trend applications.
Click a quinoa application for recipe inspiration.
Click a quinoa application for recipe inspiration.
We believe a little seed can do big things
Quinoa acts like a whole grain, but it's actually a seed, harvested from a plant called goosefoot, that's more closely related to spinach and beets than to grains.
It was first grown and harvested about 5,000 years ago in the Andean region of South America, where it is still widely grown today. Andean Naturals organic quinoa comes primarily from Bolivia and Peru.
Why Quinoa?
Big growth: Quinoa has seen remarkable growth as a "supergrain" during the last few decades. But that's just the beginning. As more and more consumers discover its nutritional benefits and versatility, and food manufacturers, bakers and chefs find endless ways to use it, consumption and demand are continuing to rise.
Sustainability

Quinoa has significantly lower water requirements than other crops. A typical grain like rice,* uses 7 feet of water a year to grow in comparison to Quinoa, which uses about 12.5 inches.**

*Source: Ricefarming.com (Northern California rice estimated water use in 2020 varied from 4-7.7 feet per acre)

**Source: Ardent Mills Proprietary Research

For our North American Colorado Quinoa - For every 1,000 acres of quinoa planted, approximately 366M gallons of water are saved – the equivalent of 555 Olympic sized pools.

A Nutritional Powerhouse

Food manufacturers may be able to make fiber, protein, and gluten-free claims when incorporating quinoa into their products. And its presence on an ingredient statement can give a product a "health halo" that consumers are looking for. After all, in a recent study, consumers listed quinoa as #7 among their top 20 good-for-you-perceived ingredients.

Plant-based Protein Source - Quinoa has been classified by the National Academy of Sciences as one of the best sources of protein for vegetarians because it contains all nine essential amino acids.
Lysine – Quinoa contains the amino acid lysine, which appears to help the body absorb calcium, and may play a role in the formation of collagen—important for healthy bones, skin, tendons, and cartilage.

Versatility: Many Formats, Many Applications

Quinoa's potential and possibilities as an ingredient go far beyond traditional side dishes. It is already being used in numerous food and beverage market categories in forms ranging from seeds to flour to flakes. And that's just the beginning. R&D work using quinoa as an ingredient is revealing its potential in innovative applications like non-dairy milks and creamers, plant-based burgers, salad dressings, and more.

Growth and Consumer Perception

The North American Quinoa market has grown at a pace of 19.2% per year since 2010. This growth is expected to continue at a pace of 17% to reach 117,000 metric tons by 2025.

Source: U.S. Customs Data, Internal Estimates

Quinoa continues to experience growth on menu mentions up to 31% since 2017, as the popularity of bowls, wraps, and plant-based burgers rise.

Source: Mintel 2020
Why Ardent Mills As A Supplier?
As the leading integrated supplier of South and North American quinoa, Ardent Mills is your single, trusted source for the broadest portfolio of quinoa and quinoa-based ingredients in the industry. You can count on us for consistent quality, working with growers to implement sustainable growing practices, stable, long-term pricing, technical expertise, and R&D support. We're the quinoa partner that can help you grow and innovate.
Broad Portfolio

We offer South and North American varieties in whole seed, white, red, black or tri-color. We also offer quinoa in other formats from flour to flaked. South American varieties are offered in certified organic and fair trade. Learn more below in Applications & Innovation.

Stable, Long Term Supply

We can offer long-term contracts to assure customers predictable pricing and help mitigate risk. And with an ingredient that is affected by foreign market fluctuations, we can help customers lock in pricing and supply to meet their growing needs.

Expertise and Ingredient Innovation

With the addition of the Andean Naturals brand of quinoa to the Ardent Mills' family, we know quinoa better than anyone. With the most robust quinoa tech and R&D team in the industry we bring leading-edge thinking to unlock new opportunities for formulating with quinoa, and we're here to help with troubleshooting, problem-solving and consultative support, from ideation to commercialization.

Partnership

For customers looking to scale and grow, Ardent Mills is more than the leading quinoa supplier. We're a partner you can collaborate with and trust. We look forward to building a bright future for quinoa with you.
TRUSTED EXPERTISE, EVERY STEP OF THE SUPPLY CHAIN
At Ardent Mills, we have a certified organic and gluten-free quinoa processing facility in Yuba City, California with the ability to sort, clean and pack our quinoa and other gluten-free ancient grains.
And, with Ardent Mills Emerging Nutrition, our alternative grains center of expertise, we bring together ingredient experts and quinoa specialists to work with customers to identify their specific needs and create a plan for moving you forward, from field to functionality.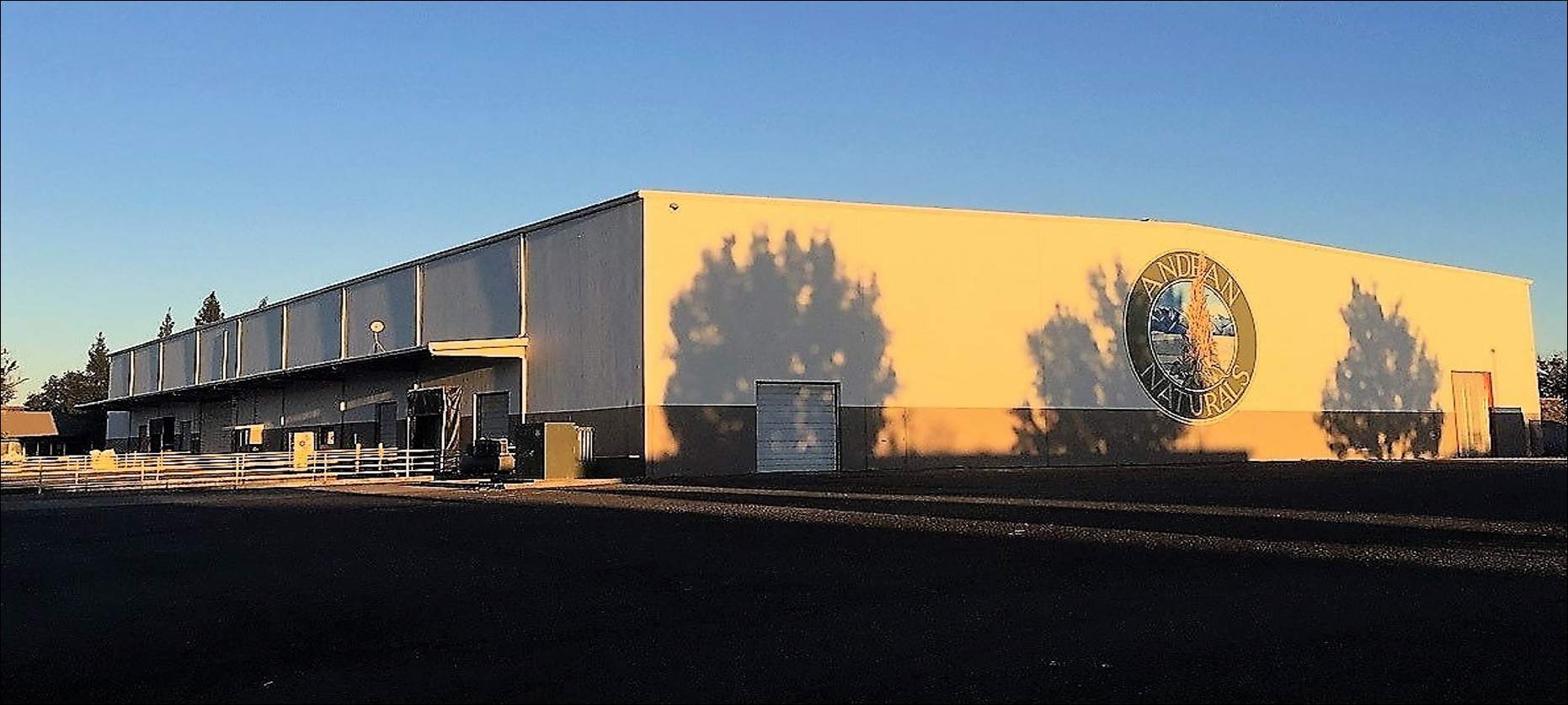 Ardent Mills Quinoa Varieties and Formats
Click a quinoa variety below.
Click a quinoa variety below.
Quinoa Webinar: Next Wave Plant-based Innovation with an Ancient Super-grain
QUINOA PRODUCT RESOURCES FOR DOWNLOAD
Contact an Ardent Mills Quinoa Expert