Ardent Mills Adds States to Organic Wheat Producer Program and Organic–Certified Facilities

Company News | August 17, 2016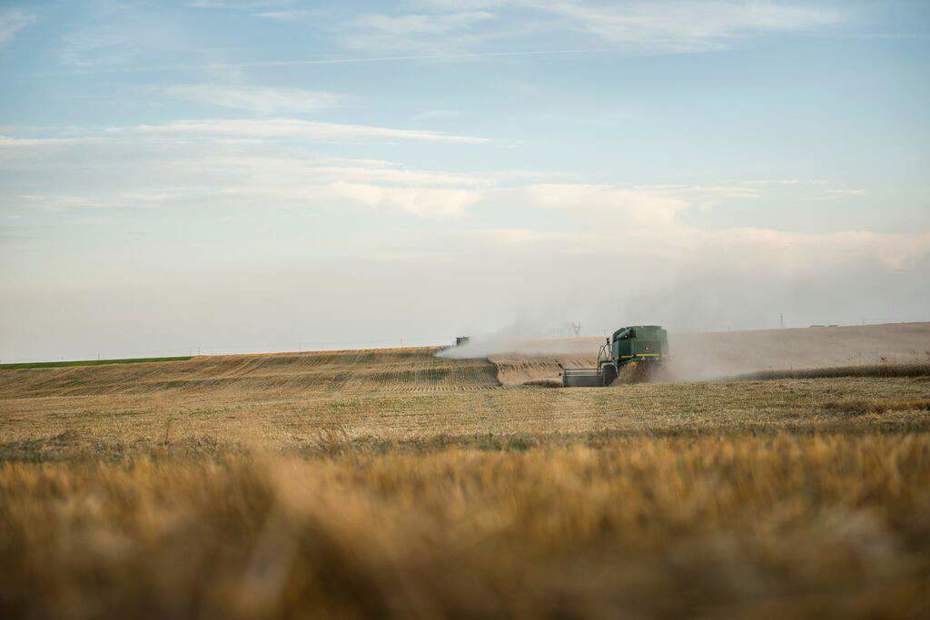 Ardent Mills Works with Farmers Toward Doubling U.S. Organic Wheat Acres by 2019
DENVER, Colorado, August 17, 2016 – Since being the first in the industry to announce efforts to help U.S. wheat growers double organic wheat acres last December, Ardent Mills, the premier flour-milling and ingredient company has expanded its producer program to a total of seven U.S. states and a Canadian province while adding more organic-certified milling and packaging locations along with storage.
"Since our initial announcement, we have continued to see growing demand from restaurants and food companies for organic wheat flour for use in fresh, packaged and menu recipes," states Ardent Mills CEO, Dan Dye. "This is a significant opportunity for growers to become a part of an emerging market and to create additional value for their crops on the path to organic certification. We have been providing organic flour since 1996 and are well positioned to meet this bold challenge."
"By planning and launching regional and national products, we can deliver supply assurance and scalability," says Ardent Mills Director of Specialty, Risk Management, Shrene White. "Since 2015, we've added organic durum, organic cracked wheat and organic spelt to our product mix, which also includes organic whole wheat flour, organic bread wheat flour, organic all-purpose wheat flour and organic pastry flour, various ancient grains and breads made at our Innovative Bakery Resources (IBR) facility."
Ardent Mills maintains strong producer relationships, contracting organic wheat acres in seven states (Colorado, Idaho, Kansas, Michigan, Nebraska, Texas and Wyoming) and a Canadian province (Saskatchewan) to its program in 2016. Soon the company will have a total of eight organic-certified milling and packaging locations along with a storage facility, all focused on quality, consistency, and performance.
Almost 6 percent of total breads and grains sold in the U.S. are organic, according to Organic Trade Association's (OTA) 2016 Organic Industry Survey. OTA data show there was an 8.5 percent increase in organic breads and grains sold in 2015 over 2014 sales. Ardent Mills VP of Risk Management, Mike Miller, says, "We're very excited to work with farmers as they transition to this growing market and to provide our customers with an assured supply in support of their new product and menu introductions. We know there is demand that will continue to increase well into the future. We understand the barriers our growers face when transitioning to organic. Ardent Mills is addressing these challenges with our Organic Initiative 2019."
Beginning in January 2016, Ardent Mills hosted a series of grower meetings in the west. These sessions, coordinated in conjunction with Oregon Tilth, a leading nonprofit certifier and educator, were opportunities for farmers to learn more about Ardent Mills' Organic Initiative 2019 and to learn more about organic certification.
"As farmers join this effort, they will have direct support services, workshops and long-term contracts for transitional and organic wheat bushels," notes White.
Wheat producers interested in working with Ardent Mills on its Organic Initiative 2019 should contact Shrene White by email at Organic.Initiative2019@ardentmills.com, or call 844-421- 2068 or visit ardentmills.com/tcap. While organic supply is sparse in the industry, Ardent Mills is the "go-to source" for organic flours and grains. For Ardent Mills organic product sales inquiries, please call 888-685-2534.
About Ardent Mills
Ardent Mills is a leading supplier of organic flour, certified since 1996. The premier flour milling and ingredient company whose vision is to be the trusted partner in nurturing its customers, consumers and communities through innovative and nutritious grain-based solutions. Ardent Mills' operations and services are supported by more than 40 flour mills and bakery-mix facilities along with a specialty bakery and Mobile Innovation Center, all located in the U.S., Canada and Puerto Rico. Deeply rooted in communities throughout North America, Ardent Mills is headquartered in Denver, Colorado and employs more than 100 certified millers, supporting thousands of local jobs and contributing billions of dollars to local economies. To learn more about Ardent Mills, visit ardentmills.com.