Your Single Source for Chickpea Expertise
Chickpeas, Garbanzos, Bengal Gram – no matter what you call them, these on-trend beans are packed with protein, fiber, and nutrients and are ready for use across a growing variety of applications.
Ardent Mills is here to help you grow your portfolio by serving as your single source for all things chickpeas. We're leading the way today and tomorrow with chickpea grower connections, international market access, cleaning and packaging capabilities, and the expertise and resources of Ardent Mills Emerging Nutrition. From seed cultivation through harvest and delivery, our team is here to support you every step of the way.
Ready to learn more? Our Emerging Nutrition team is here to help.
A Rich Heritage and a Bright Future
Chickpeas' heritage spans centuries, with seed cultivation dating back to the Middle East and spreading across the continents. Today, the demand for chickpeas continues to grow, appealing to all types of consumers because of their mild flavor, creamy texture, proven nutrition, and culinary versatility. From canned chickpeas to savory and salty snacks, dips, spreads, soups, and sweet treats, chickpeas continue to inspire chefs, both in traditional applications as well as in contemporary lifestyles like vegan and plant-based eating.
Ardent Mills' expertise in chickpeas is backed by five generations of expertise. Operating out of Pullman, Washington in an area fondly referred to as the "Palouse," our team works closely with producers on some of the richest soil in the United States. Our operations have since expanded to include numerous states across the United States, producing high-quality chickpea crops year after year and providing supply assurance in both quality and volume.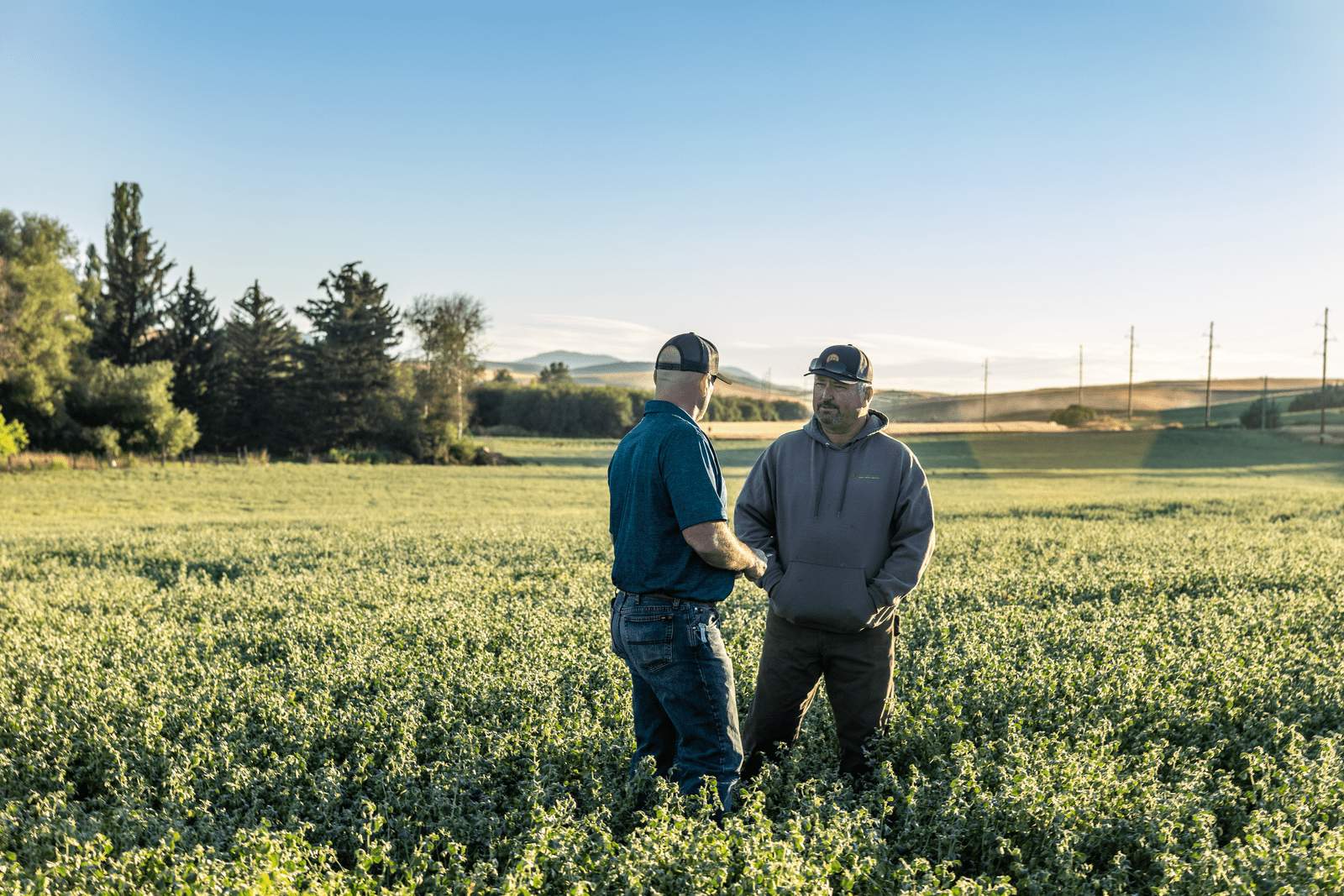 Our Services
We believe in the power of chickpeas, from the start of the planting season to the final product. To support customers who are innovating and developing products with chickpea at their core, we've developed a full portfolio of services, from our alternative grain R&D innovation lab, to seed preparation to delivery, and everything in between.
As your one-stop-shop supplier partner, we integrate the full chickpea supply chain. Our local teams in Washington and Montana are committed to providing premium quality chickpeas beginning with our seed sales and close collaboration with local producers. The Ardent Mills team carefully manages the complete chickpea production cycle, all the way through cleaning, packaging, and shipping.
Applications
Chickpeas have global consumer appeal because of their taste and nutritional value, and customers love them for their versatility. They can be used in whole bean form, as freshly milled flour, or blended with grains to add a plant-based source of protein, vitamins, and minerals. Chickpeas can also increase your product's appeal to consumers who are embracing lifestyle diets like vegan and plant-based eating.
Our Locations & Reach
Our fully integrated supply chain works to ensure consistent processing and delivery of our chickpeas. Working with our teams in Washington and Montana, we offer truck, rail, and other delivery options to national and international food suppliers.