Custom and ready-to-use flour blends and mixes
When it comes to blends, we're the only supplier partner you'll need. Streamline your operation with our ready-to-use options, or work with us to create custom blends designed for your specific needs. From grain and seed, to keto certified and gluten free flour blends—our unique expertise enables the highest level of integrity and quality. So, you can lead today and be ready for tomorrow.
Ready to get started?  
Find the best fit for your operation
Your innovation supplier partner of choice
With our best-in-the-business research and resources, we're here to help you solve today's challenges and stay ahead of tomorrow's trends.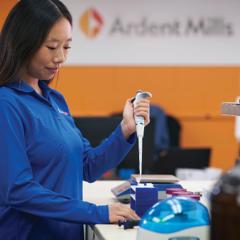 Download the latest resources