We're committed to serving our local communities
Join us this June for the return of our 8th Annual Colorado Golf Charity Event! While many things have changed since our last event, one thing remains the same - our committment to our customers, consumers and communities. 
As an attendee, you will help us further our work nourishing what's next. This two part event will include a Meet & Greet reception the evening of June 15th, followed by a tour of the Ardent Mills Innovation Center. Registered guests are then invited to join us on June 16th, at the Riverdale Golf Courses for a private day on the green. All proceeds from this year's events will benefit the Food Bank of the Rockies, aiding our local community and working to nourish those currently facing hunger. 
We look forward to welcoming you to this year's event and bringing to life the partnership that is ingrained in our team.
Register Before May 31, 2022!
Together, we can make a difference.
Join Ardent Mills June 15 & 16, 2022 as we celebrate our ongoing partnership and the future of emerging nutritional resources. All attendees must register using the link below for this year's Annual Colorado Charity Golf Event. 
We're looking for sponsors for this year's event! This year, we have four distinct levels, noted below. All of our event sponsors will receive a special goodie box tailored to the sponsorship level, as well as personalized messaging from the Ardent Mills team and recognition at the event and on our website. All sponsorship proceeds directly benefit the Food Bank of the Rockies.
Platinum (6 Golfers)
Gold (4 Golfers)
Silver (3 Golfers)
Bronze (2 Golfers)
Full details for 2022 Sponsorships are available through the registration link below.
About Food Bank of the Rockies
Nourishing Those Who Face Hunger
Food Bank of the Rockies is the largest private hunger-relief organization in Colorado and Wyoming. Founded in 1978, the organization provides food and essentials to people in need across 30 counties in northern Colorado and the entire state of Wyoming.
Food Bank of the Rockies has seen a tremendous increase in need across Colorado and Wyoming as a result of COVID-19. The organization has distributed more than 100 million pounds of food since 2020, which is 43% more than the food distributed in the previous year (2019). 1 in 7 people and 1 in 5 children face food insecurity in Colorado. And 1 in 6 people and 1 in 4 children are facing food insecurity in Wyoming.
They're committed to meeting this need head-on – but the Food Bank of the Rockies needs our support more than ever. We're proud to partner with this organization in partnership with our suppliers to nourish our local communities during a critical time.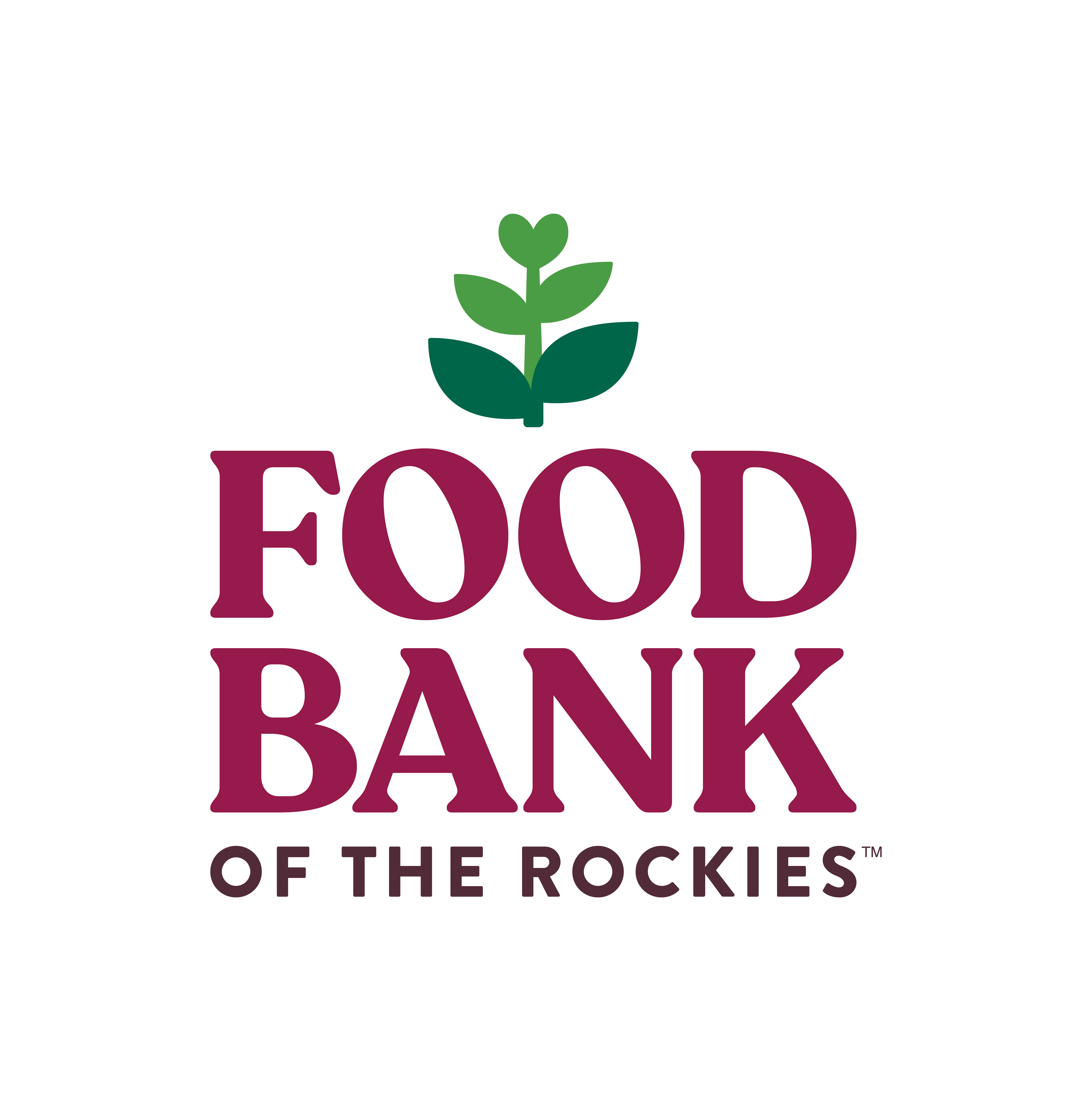 Silent Auction
Details for our 2022 Silent Auction are coming soon!
Check back for more – lots of great items up for bid that you won't want to miss.
Our Sponsors
Our sponsors are the driving force behind our event. Check out the incredible organizations that stepped up to help make this year's event a success. 
Platinum Sponsors
Repco
Food Express
Microsoft
W.W. Transport Inc.
Presidio
Foodliner
Buhler
Centimark
Gold Sponsors
BCI
Corbion
GATX
Interstates
SCA
United
Anthem
Globant
Intellitrans
Venezia
SIlver Sponsors
Allegre
VAA
Hood
Perkin Elmer
Spur Transit
pointb
Bulk Tank
Bulkmatic
cdw
Younglove