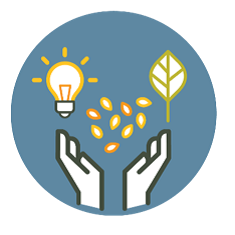 Corporate Social Responsibility
When Ardent Mills was formed, we set out with the mission of enhancing the quality of life and standard of health. Our bold spirit of innovation and imagination has allowed us to approach our operations and partnerships differently; bringing sustainable thinking to everything we do. With our coast-to-coast network of more than 35 community mills, mixing facilities and a bakery located throughout the United States, Canada and Puerto Rico, we've been able to reinvigorate the age-old practice of flour milling and positively impact communities where we live and work. We're constantly looking for ways to think outside the box and bring value to our customers, consumers and partners.
We recently expanded our Sustainability Program at Ardent Mills into an official, full-fledged Corporate Social Responsibility platform. By forming a cross-functional team and gaining unique perspectives from across the business, as well as working to understand the needs of the areas where we live and work -- we created a program that folded together two important initiatives together: protecting and caring for the environment and supporting our communities. 
The pillars of our program are centered around Sustainability, People and Nutrition.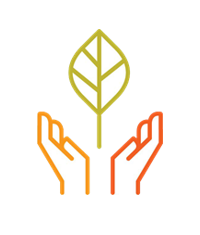 Sustainability
Ardent Mills is committed to being a responsible steward of the environment and the people we impact within our communities. We want to protect the long-term viability of our food system and supply chain while partnering with farmers, suppliers and customers. Even in an age-old industry such as flour milling, it is important to innovate in able to reduce our operational impact on the Earth. We work to ensure a clean, green, better world for future generations.
We strive to make strides in sustainability by aligning projects with one of our four focus areas: Agriculture, Transportation & Logistics, Procurement and Operations. Our projects prioritize reducing inefficiency, supporting customer goals, improving sustainability or impacting a community where we operate.
This year, we announced our new major goal under sustainability:
"By 2025, 50% of Ardent Mills' U.S. electricity usage will be powered by renewable energy."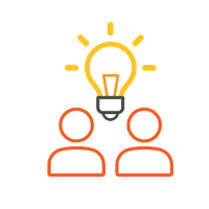 People
We work hard to provide tools and resources to people and communities to help lead our industry into the future. The agricultural landscape is shifting as farming changes hands to new generations – requiring a shift in partnership models, communication methods and an understanding on how we can better support forthcoming leaders and dedicated workers. By leveraging our wide reach, we teach, lead and learn alongside organizations that align with our people pillar.
The work in our people pillar encompasses providing development and engagement opportunities for the next generation of agri-business professionals (while supporting inclusivity and diversity) and empowering our people to meaningfully contribute by sharing their time and knowledge in their communities.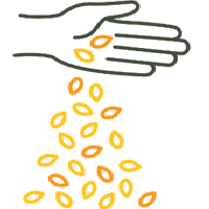 Nutrition
We Our vision statement is: to be the TRUSTED partner in nurturing our customers, consumers and communities through innovative and nutritious grain-based solutions. Through our pillar of nutrition, we're helping to bring our vision to life.
Ardent Mills is committed to improving access to nutritious grain-based solutions to communities locally, nationally and globally. This is an important and challenging undertaking, and we're committed to facing this challenge head-on. Whether it's raising awareness around food insecurity, donating to our local food banks across the United States, Canada and Puerto Rico in the midst of the COVID-19 pandemic, or teaching future generations about the vast and exciting world of agriculture – we're here as a trustworthy leader and resource.
Click below to watch a video on our new Corporate Social Responsibility Program.