Taste Latin Culinary Heritage with Cuatro Cosechas®

Recipes | April 23, 2021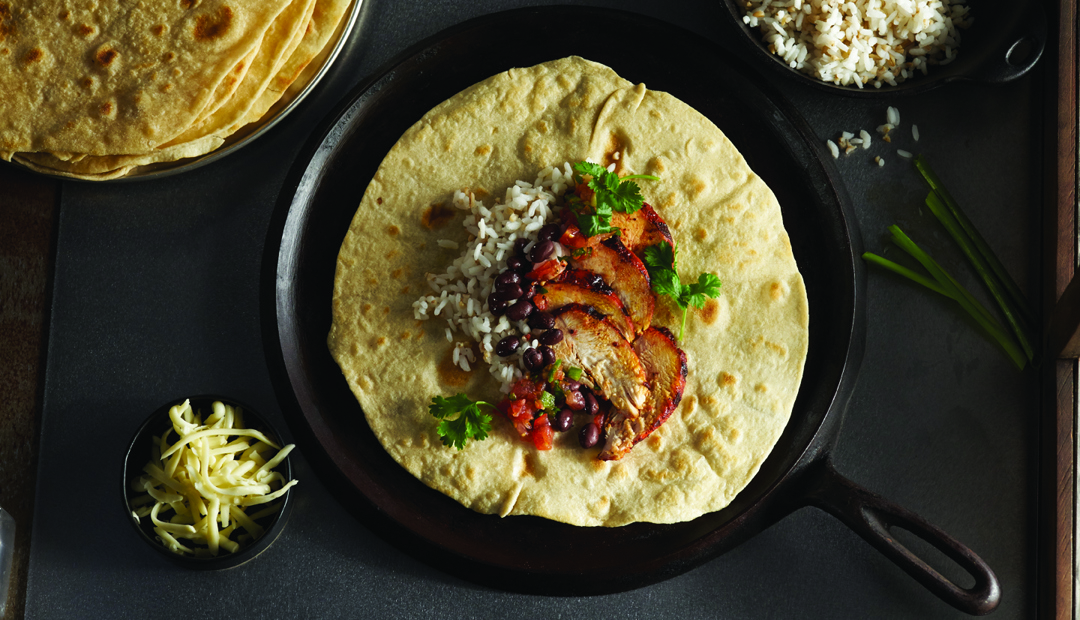 DOWNLOAD OUR Cuatro Cosechas Specialty Flours BROCHURE & RECIPES 

(English / Español)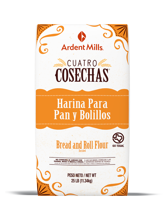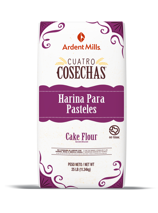 Food and baked goods that offer comfort and nostalgia are going through a renaissance. 
Latin American culture has left a legacy of irresistible cuisine. The delights of its nostalgic flavors, paired with the high standards of Ardent Mills, is what lead to the Cuatro Cosechas® family of flours, a carefully crafted selection of flours ideal for tortillas, cakes and breads.
With more than one third of consumers eating more comfort food during the pandemic,1 restaurants, foodservice, and manufacturers should be mindful that their ingredients hold up to the demands of diners seeking home-style flavors. Selecting flours that are milled with this heritage in mind, and which deliver consistent baking characteristics can make all the difference. Latin American cuisine in particular offers a range of baked goods for sweet and savory applications, with traditional preparation methods that date back centuries. Each dish, from freshly baked breads to hand-held foods, offers an origin story, crisscrossing the globe with their flavors. What's the best way to deliver these nostalgic baked good flavors without making your customers hop on a plane? By paying careful attention to the characteristics of the flour used when crafting home-style baked goods, including ensuring a consistent delivery of extensibility and absorption to elevate the flavors and textures that customers seek.
Let your cakes and breads tell a global story.  
There is a rising wave of desire for baked goods that tell a story and allow diners to eat globally while staying in place. The spiked interest can be seen with a report from last year, where 59% of 18- to 44-year-olds say grocery stores that don't offer internationally inspired foods are not keeping up with the times.2 Delicious knows no borders when it comes to great taste. Bakeries, CPG manufacturers and restaurants can tap into this rising trend by offering baked goods inspired by global travel destinations, including Central and South America.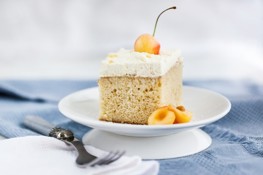 Traditional Hispanic recipes backed by quality you can trust.
Keeping these interests in mind, Cuatro Cosechas® is uniquely positioned to support indulgent foods and the culinary heritage of Latin America, creating nostalgic attributes with reliable consistency, taste, and texture. Each variety within the Cuatro Cosechas® brand is formulated to align with a specific baking application, delivering craftsmanship that excels in the kitchen time after time. Whether making fresh tortillas, pastries, bolillos, or sweet breads, each flour is crafted with a milling process that is fine-tuned for freshness, absorption, and protein needed to bring these Latin American staples to life.
this family of flours shines across a range of traditional Hispanic applications.
When asked what makes these flours shine, March Hernandez Laredo, Technical Services manager at Ardent Mills, shared his insights: "Cuatro Cosechas Tortilla Flour has the perfect balance between extensibility and elasticity that will help to produce the perfect tortilla shape with any tortilla process (Press Tortilla, Die Cut or Hand Made)," Marco shared in a recent interview. Latin American baking styles and techniques were carefully considered when developing this line, especially when working with applications like a traditional Pastel de Tres Leches.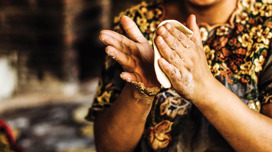 "This is a great flour to use with cakes like Tres Leches, which demands flour characteristics that will help to not only produce a cake, but that will absorb and hold the milks used to produce this type of product. There is a balanced protein level here that will help to produce great volume and a homogeneous crumb that is ideal in consistent productions of cakes, cookies, pound cakes, hotcakes, and more."
 "The strong and consistent gluten characteristics of Cuatro Cosechas® flour will also help to develop great Bolillo, Teleras, Pan Frances, Conchas and other traditional baked goods. It'll help to produce a consistent bread volume and beautiful scoring in bolillos and French bread. On sweet bread like Conchas, these flours will help to support the perfect fermentation process to produce a nice fluffy bun, with fermentable flavor, typical of this traditional product."
Source 1: Ardent Mills 2020 Trends Report
Source 2: Lightspeed/Mintel (October 9,2020): A YEAR OF INNOVATION IN BREAD & BREAD PRODUCTS, 2020
You may also like...