News Room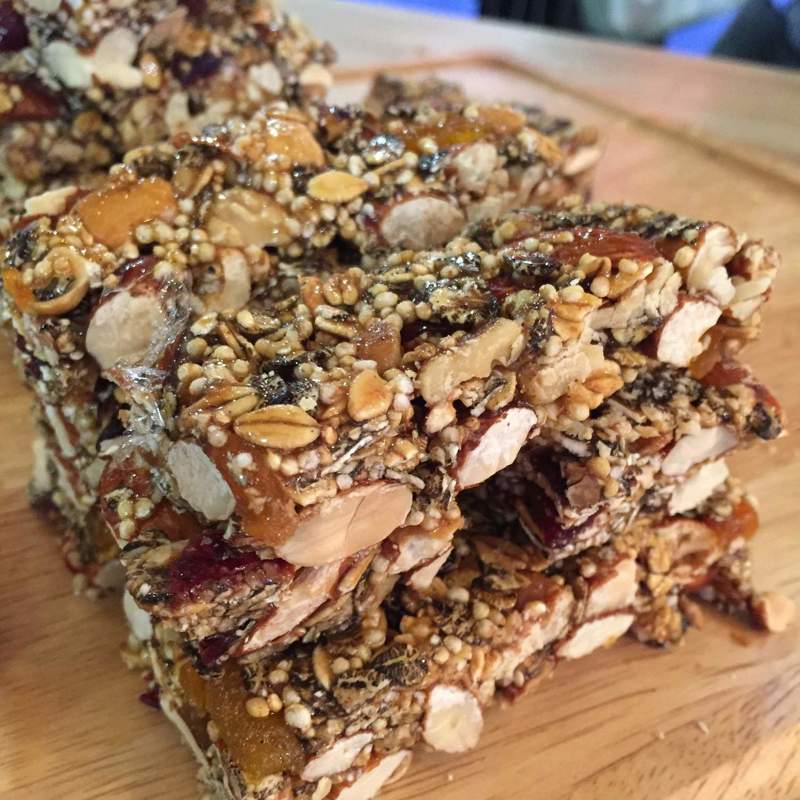 June 26, 2017 | Press Releases
Ardent Mills to Showcase North American-sourced Quinoa, Colored Barleys, Organic Ultragrain® and a portfolio of Grain Innovations at IFT 2017
Premier grain company will provide samples of newest grain innovation and on-trend grain-based cuisine to food professionals from 90 countries gathering in Las Vegas
Las Vegas, Nevada, June 26, 2017 – Denver-based Ardent Mills, the premier flour-milling and ingredient company, is returning to the annual Institute of Food Technologists (IFT) Meeting & Food Expo. This year's show will take place from June 25-28, 2017, at the Sands Expo Center in Las Vegas, where Ardent Mills will be found at Booth 1062.
Introducing Ardent Mills Great Plains Quinoa™ In March 2017, Ardent Mills became part of the largest quinoa growing network in North America, and will premiere the Ardent Mills Great Plains Quinoa™ line of products to the IFT crowd.
"Our Ardent Mills Great Plains Quinoa™ addresses the challenges faced when the quinoa market is affected by South American supply challenges and year over year price fluctuations," says Mike Veal, Ardent Mills Vice President of Marketing. "Quinoa grown locally under our new Ardent Mills Great Plains Quinoa™ brand will be delivered with all the supply assurances that are available from Ardent Mills and will support North American family farms in the program. Available in whole seeds, whole grain flour, crisps, and flakes, Ardent Mills Great Plains Quinoa™ also reinforces our commitment to food safety, quality, supply transparency, and price predictability."
A Portfolio of Grain Innovation
Ardent Mills' grain industry experts and culinary team will work from its one-of-a-kind booth, the Ardent Mills Mobile Innovation Center (MIC), and will deliver a taste of what's next in a new era of grain, including:
Ancient & Heirloom Grains, including Spelt and Triticale.
Nature's ColorTM Barley, including Pure-PurpleTM Barley, BlackjackTM Barley and True BlueTM Barley 
Sustagrain® Barley. 
New Organic Ultragrain® Whole Wheat Flour, including hard and soft varieties.
Mixes & Blends: From bakery and pizza mixes to pre-mixed/custom grain and seed blends, we can help you develop products with flavor, texture, fiber and whole grains that your customers will notice. 
Simply Milled by Ardent MillsTM: A clean label line of products with no bleach, bromate or other additives. 
SafeGuard® Flour and SafeGuard® Treatment and Delivery System: Our solution for flour related food safety concerns, SafeGuard® helps maintain flour's natural flavor, color, absorption, appearance and gluten functionality, while reducing raw flour-related pathogen risk and is suitable for ready-to-eat applications.
Innovative Grain-based Cuisine
Ardent Mills' culinary staff, led by Executive Development Chef Daniel Marciani, will be serving delicious and creative grain-based dishes from the MIC, which includes a full kitchen and baking center. Chef Marciani has created a three-day sampling menu that will show industry professionals how quinoa and other grain innovations can meet the demand for safe, simple, delicious and wholesome foods. Some of the chef's creations will include: Quinoa Arancini and Chocolate Bites; Pure-PurpleTM Barley Sorbet; breakfast porridge made with Amaranth and Teff seeds; and Chicken Ranch Sandwich made with an Organic Ultragrain® Bun.
Grains in Digestive Health
On Monday, June 26 from 12:15 pm to 12:45 pm, Ardent Mills' Principle Scientist Sumana Bell will share her expertise in an IFT Next Talk addressing the benefits of Ardent Mills' Sustagrain®, the highest fiber of any commercially available barley, on digestion, the microbiome and the FDA's new regulation for fiber RDA. Ardent Mills is a Bronze Sponsor of the IFT's Next Talk series.
About Ardent Mills
Ardent Mills is the premier flour-milling and ingredient company whose vision is to be the trusted partner in nurturing its customers, consumers and communities through innovative and nutritious grain-based solutions. Ardent Mills' operations and services are supported by more than 40 flour mills and bakery-mix facilities along with a specialty bakery and Mobile Innovation Center, all located in the U.S., Canada and Puerto Rico. Deeply rooted in communities throughout North America, Ardent Mills is headquartered in Denver, Colorado, and employs more than 100 certified millers, supporting thousands of local jobs and contributing billions of dollars to local economies. To learn more about Ardent Mills, visit ardentmills.com.