News Room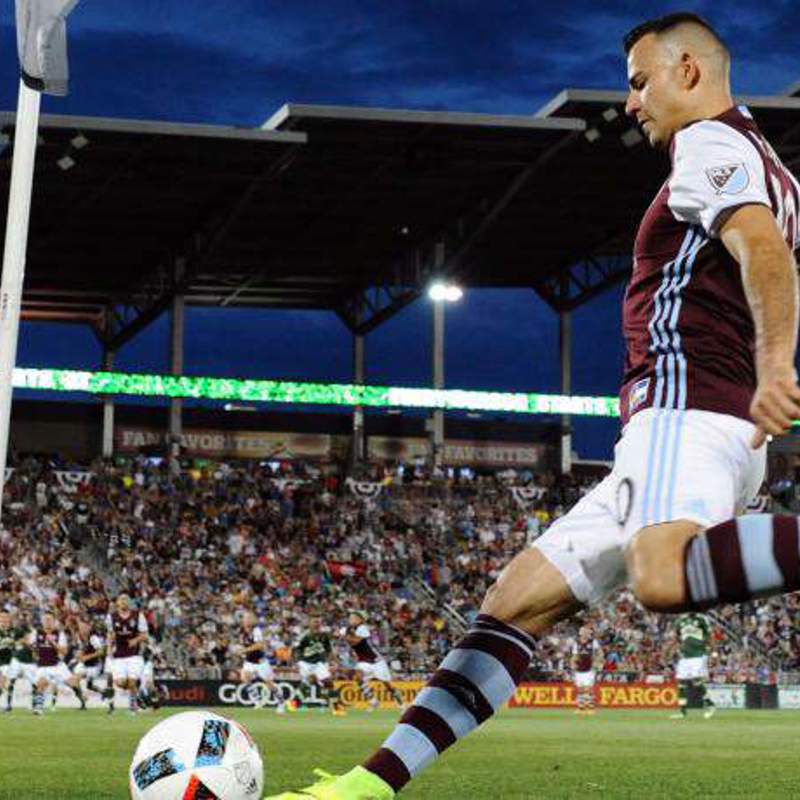 July 15, 2016 | Press Releases
Ardent Mills to Host Food Drive to Kick Hunger at Colorado Rapids Match in July
Food Bank of the Rockies to benefit from drive and "Corners to Curb Hunger"
Denver, Colorado, July 15, 2016 – Ardent Mills, the premier flour-milling and ingredient company, will be hosting a Food Drive to Kick Hunger on Saturday, July 23 at the 7 p.m. match between Major League Soccer's Colorado Rapids and FC Dallas at Dick's Sporting Goods Park. Fans are encouraged to bring non-perishable food items or cash donations to a Rapids game to support Food Bank of the Rockies. When they donate, they will receive a ticket offer for a future game.
"It's time for some great soccer action and an evening to benefit a lot of our neighbors," says Dan Dye, Chief Executive Officer of Ardent Mills. "We're asking fans to join us on July 23 and donate to battle hunger. In addition to the one-night food drive, with every corner kick by the Colorado Rapids this season, we will continue to donate 500 meals to fight hunger through Food Bank of the Rockies. If the Rapids score on a corner kick, we increase the donation to 1,000 meals. So far, the Rapids have had 69 corner kicks that equates to 34,500 donated meals. Together we can make a significant difference."
Colorado Rapids President Tim Hinchey notes, "Our fans, the Colorado Rapids and Ardent Mills are a triple threat against hunger. It is a privilege to team up to show our support for Food Bank of the Rockies. We want everyone to have the food they need to fuel their day. We are pleased to partner with our fans and Ardent Mills, a provider of great grain-based flours and ingredients on this special night. Whether you compete professionally, are a weekend sports warrior or a child or adult with an active lifestyle, it takes great nutrition to fuel great physical performance."
"We hope fans will join us for an action-packed evening and show their support by bringing nonperishable food items or cash donations to help their neighbors along the Front Range and in Wyoming. Surprisingly for many, summer presents special challenges for all the children, seniors and families struggling with hunger and good nutrition in our service area," according to Kevin Seggelke, President and CEO with Food Bank of the Rockies. 
About the Colorado Rapids
Established on October 17, 1995, the Colorado Rapids have achieved success both on and off the field, including the team's first MLS Cup championship in 2010. A leader in the community, the Rapids participate in many initiatives and causes, raising tens of thousands of dollars annually for Kroenke Sports Charities. The extensive Colorado Rapids Youth Soccer Club also provides opportunities for children to develop as players and people in a challenging, supportive, and safe environment. Based at Dick's Sporting Goods Park in Commerce City, the Rapids are a part of Kroenke Sports & Entertainment, owned and governed by E. Stanley Kroenke. The next home game is against Sporting Kansas City on Saturday, July 16 at Dick's Sporting Goods Park, kickoff 7:00 p.m. Learn more at www.coloradorapids.com. About Food Bank of the Rockies Food Bank of the Rockies, a non-profit organization, distributed nearly 44 million meals last year through our direct service programs and partner agencies, serving clients in Northern Colorado, including Metro Denver, and the entire state of Wyoming. 1 in 7 Coloradans, including nearly 1 in 4 Colorado children, struggle with hunger. Since 1978, FBR has provided more than 519 million meals to people in need in our community. Food Bank of the Rockies is a member of Feeding America. For additional information, please visit www.foodbankrockies.org. "Like" FBR on Facebook, follow us on Twitter and subscribe to our blog!
About Ardent Mills
Ardent Mills is the premier flour-milling and ingredient company whose vision is to be the trusted partner in nurturing its customers, consumers and communities through innovative and nutritious grain-based solutions. Ardent Mills' operations and services are supported by more than 40 flour mills and bakery-mix facilities along with a specialty bakery and Mobile Innovation Center, all located in the U.S., Canada and Puerto Rico. Deeply rooted in communities throughout North America, Ardent Mills is headquartered in Denver, Colorado and employs more than 100 certified millers, supporting thousands of local jobs and contributing billions of dollars to local economies. To learn more about Ardent Mills, visit ardentmills.com.