Ardent Mills to Exhibit at National Restaurant Association Show

Press Releases | May 20, 2018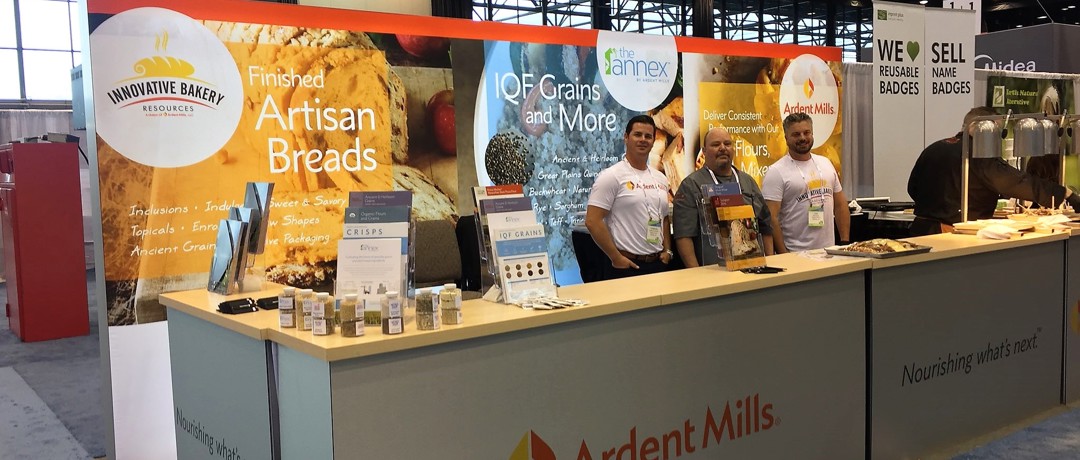 In 2017, the National Restaurant Association reported industrywide sales of nearly $800 billion, which is approximately 48 percent of all U.S. food dollars spent that year. Despite industrywide growth, restaurant operators are facing significant challenges when it comes to keeping pace with ever-changing consumer tastes and preferences.
To help restaurant operators and other foodservice professionals meet growing demands for healthier and more customizable food options, the Ardent Mills team will showcase its range of traditional and organic flours, whole grains and specialty products at the National Restaurant Association Show. The event, which takes place in Chicago, Ill., from May 19 to 22, brings together more than 43,000 foodservice buyers and sellers to experience the latest innovations in the foodservice industry.
Our team will be at booth No. 10024 in Lakeside Center to discuss Ardent Mills' products and resources, including our unique mixes and blends for pizza, pancakes, bread and biscuits, as well as our formulation support and other customized solutions. If you haven't had a chance to speak with The Annex by Ardent Mills' team, this would also be a great time to connect and learn how they are cultivating the future of specialty grains and plant-based ingredients.
For more information, or to set up a time to meet with our team at the event, please contact us.
Sign up for Latest Updates
You may also like...