News Room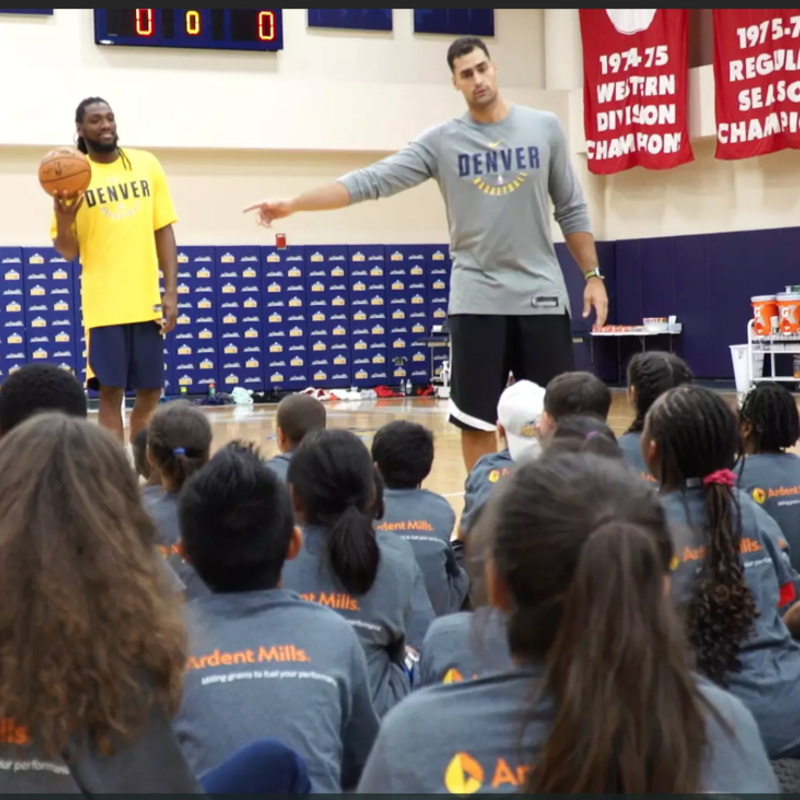 October 13, 2015 | Press Releases
Ardent Mills Sponsors Colorado Rapids' Team Fit Program
Selected Denver area Boys & Girls Club participating in healthy eating and fitness clinics
Denver, Colo., October 13, 2015 – Ardent Mills, the premier flour-milling and ingredient company, is partnering with the Colorado Rapids of Major League Soccer (MLS) to provide five Denver area Boys & Girls Clubs with Team Fit clinics designed to educate elementary and middle school students on healthy eating and fitness.
"A balanced diet and regular exercise should start early in life. Through the Colorado Rapids' Team Fit Program, we are helping youth to learn how to make good food and fitness choices to fuel their journey," says Ardent Mills Chief Executive Officer Dan Dye. "We're proud to be a part of this program and to make a positive difference for hundreds of students."
One-hour clinics were conducted on October 2, 5, 9 and 12 at the Cope Boys & Girls Club, the Owen Boys & Girls, the Johnson Boys & Girls Club, Denver and the Suncor Boys & Girls Club, Commerce City. One additional clinic will be held on October 16 at the Shopneck Boys & Girls Club in Brighton. A Colorado Rapids player, a conditioning coach and community relations staff are on hand at each clinic.
Colorado Rapids President Tim Hinchey notes, "If you want to fuel an active lifestyle, you have to eat right and exercise. Our players put this into practice. These clinics give us an opportunity to share great tips and information to inspire young people."
About the Colorado Rapids
Established on October 17, 1995, the Colorado Rapids have achieved success both on and off the field, including the team's first MLS Cup championship in 2010. A leader in the community, the Rapids participate in many initiatives and causes, raising tens of thousands of dollars annually for Kroenke Sports Charities. The extensive Colorado Rapids Youth Soccer Club also provides opportunities for children to develop as players and people in a challenging, supportive, and safe environment. Based at Dick's Sporting Goods Park in Commerce City, the Rapids are a part of Kroenke Sports & Entertainment, owned and governed by E. Stanley Kroenke. The next game is against Sporting Kansas City on Wednesday, October 21 at Sporting Park, in Kansas City, kickoff 6:30 p.m. MDT. Learn more at www.coloradorapids.com.
About Ardent Mills
Ardent Mills is the premier flour-milling and ingredient company whose vision is to be the trusted partner in nurturing its customers, consumers and communities through innovative and nutritious grain-based solutions. Ardent Mills' operations and services are supported by more than 40 flour mills and bakery-mix facilities along with a specialty bakery and Mobile Innovation Center, all located in the U.S., Canada and Puerto Rico. Deeply rooted in communities throughout North America, Ardent Mills is headquartered in Denver, CO and employs more than 100 certified millers, supporting thousands of local jobs and contributing billions of dollars to local economies. To learn more about Ardent Mills, visit ardentmills.com.