Blog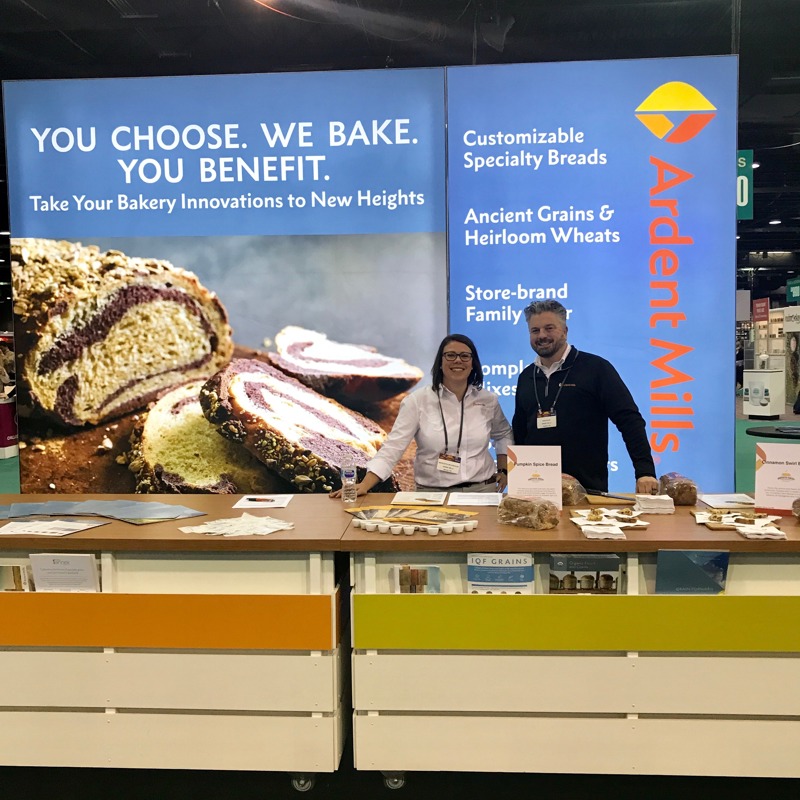 November 12, 2018 | Events
Discover Ardent Mills' Innovative Bakery Resources at PLMA 2018
It's hard to believe it, but the 2018 Private Labeling Manufacturing Association (PLMA) U.S. trade show is right around the corner. The event, which will be held Nov. 11-13 in Chicago, brings together retailers and wholesalers from across the U.S. and Canada—and we couldn't be more excited to join them.
For more than 30 years, the annual private label trade show has been the industry event of the year. Exhibitors range from small and medium-size companies to well-known national brands and supply store brands. As a leading supplier for many U.S. private-label manufacturers, we have attended and exhibited at the show since 2015.
This year, our team will be stationed at booth F9110. With the holidays fast approaching, we thought it would be fitting to sample our Innovative Bakery Resources (IBR) breads—but with some seasonal twists. Our bakery sample lineup includes Pumpkin Spice Bread, Peach Cobbler Bread, Lemon Crème Bread, Cinnamon Swirl Bread, and Chardonnay and Heirloom White Sonora Bread. These IBR breads are a fun way to showcase our innovative grain lines, including our Ancient and Heirloom Grains, as well as our patented SafeGuard Treatment & Delivery System.
In addition to our bread innovations, we offer a coast-to-coast milling network and flexible packaging capabilities, as well as the option to quickly commercialize new creations. Come speak with us at the show to learn how we can help your bakery innovations rise to new heights!