Blog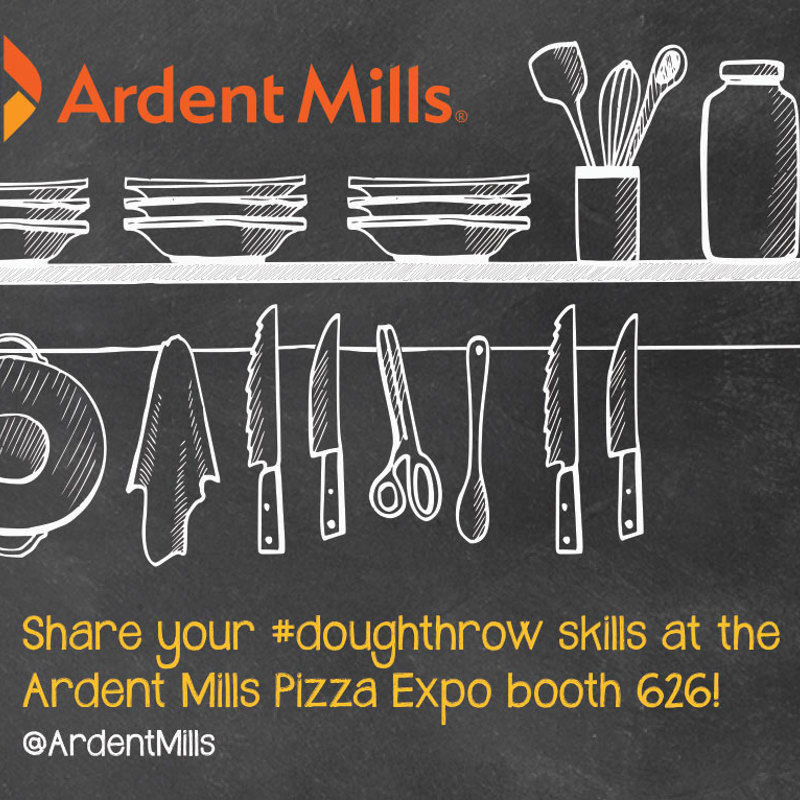 March 20, 2018 | Events
Show off Your #DoughThrow Skills at the International Pizza Expo
The Ardent Mills team is thrilled to be exhibiting at the International Pizza Expo in Las Vegas, Nev., from March 19-22. The annual event brings together more than 500 exhibitors from across the pizza restaurant industry, including restaurant owners, operators, managers, distributors and food brokers.
This year, Ardent Mills will showcase its latest innovations at booth No. 626. Come show off your pizza tossing skills (tag @ArdentMills in your #doughthrow posts) and sample our menu items made with Ardent Mills ingredients. Menu items include Margherita and Gaucho pizza featuring Ardent Mills Kyrol® Premium High Gluten Flour and Primo Mulino™ Neapolitan-style Pizza Flour.
Additionally, our team will be on hand to discuss other Ardent Mills products and resources, including our traditional flours, organic products, and Ancient & Heirloom Grains. For more information, or to set up a time to meet with our team at the event, please contact us.