Blog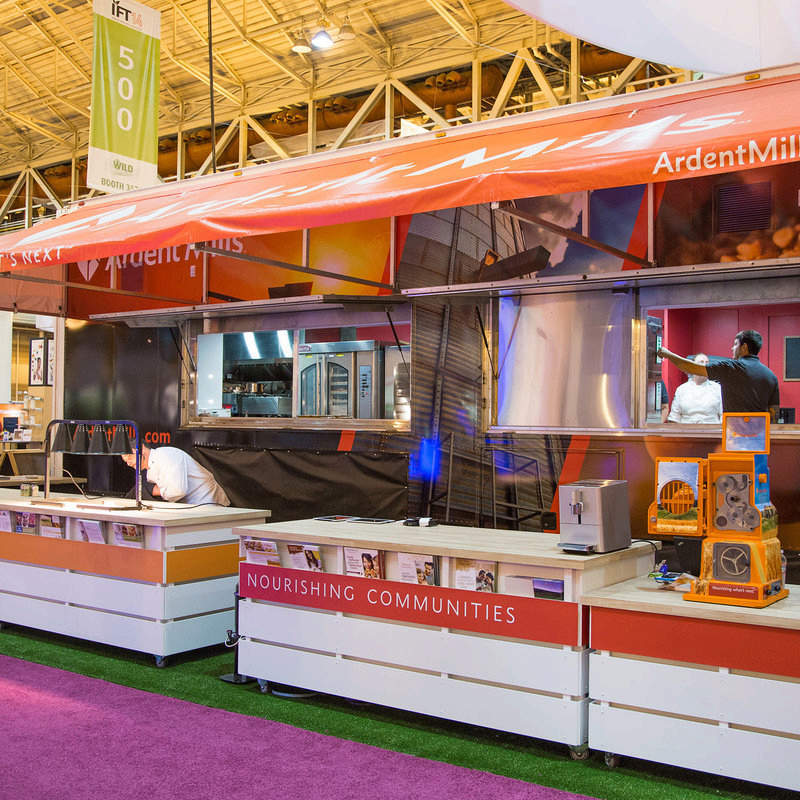 July 16, 2018 | Events
Get a Sneak Peek for IFT18
If you're like us, you have been anxiously awaiting one of the largest food industry trade shows of the summer, IFT18, which takes place July 16-18 in Chicago. We are thrilled to be exhibiting at the expo again this year and have quite an assortment of unique samples — and prizes — lined up for trade show attendees.
Visit booth S1017 to speak with our team and build your own grain-based bowl made with Ardent Mills Individually Quick Frozen Ancient and Heirloom Grains, such as Sustagrain® Barley, Great Plains Quinoa™, White Sonora Wheat, Red Quinoa and Nature's Color™ Barley. We'll also be featuring a variety of samples at different times throughout the show, like multigrain chilaquiles, vegan chili and orange-mango smoothies, so be sure to check back periodically. Plus, follow us on Twitter and Instagram and tag us @ardentmills using #TheAnnexam for your chance to spin our prize wheel and win one of many amazing prizes.
IFT's Annual Event and Food Expo brings together food professionals from around the world to inspire and transform collective knowledge into innovative solutions that help advance our planet's food safety, nutrition and sustainability. These objectives directly align with the mission of The Annex by Ardent Mills, a dedicated team that is cultivating the future of specialty grains and plant-based ingredients through unique and innovative ways.
For more information or to set up a time to meet with our team at the event, please contact us.