Blog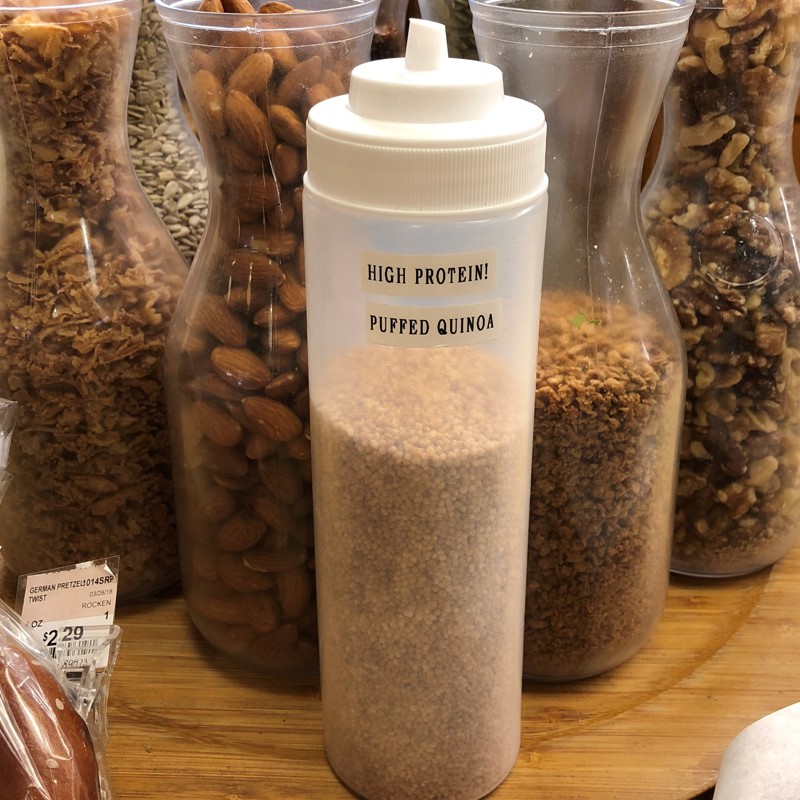 April 12, 2018 | New Products
Great Plains Quinoa at home in Mrs. Winston's Green Grocery
What was Santa Monica missing? –Answer: a green grocer, of course. Ed Winston recognized the need for quality local produce and launched a farm stand-style market in Santa Monica, Calif. in the late 1980s.
Fortunately, Ed didn't have to look far to find his business partner. His mother, Mrs. Winston, brought the enthusiasm to this new venture. With a keen eye and knack for detail, she exemplified the warm, local atmosphere of their new store, Mrs. Winston's Green Grocery. Since that time, Mrs. Winston's Green Grocery has been offering high quality produce, always sharing new items to excite customer palates.
Now with four stores, the newest location in downtown Los Angeles features a healthy taco bar with all homemade ingredients. Two of their stores feature juice bars and all carry fresh seasonal fruit as well as healthy snacks and groceries.
In December 2017, Mrs. Winston's Green Grocery started using Ardent Mills Great Plains Quinoa™ crisps as a salad bar topping and for acai and pitaya bowls in its juice bar.
Mrs. Winston's buyers were eager to try Ardent Mills Great Plains Quinoa™ crisps. They thought it would add a good high protein option with a unique crunchy texture to the salad bar. They chose wisely. The feedback from customers is that they LOVE it! Customers enjoy the round grain with an unmistakably nutty, earthy flavor. Now our quinoa has a home in sunny Santa Monica.