Blog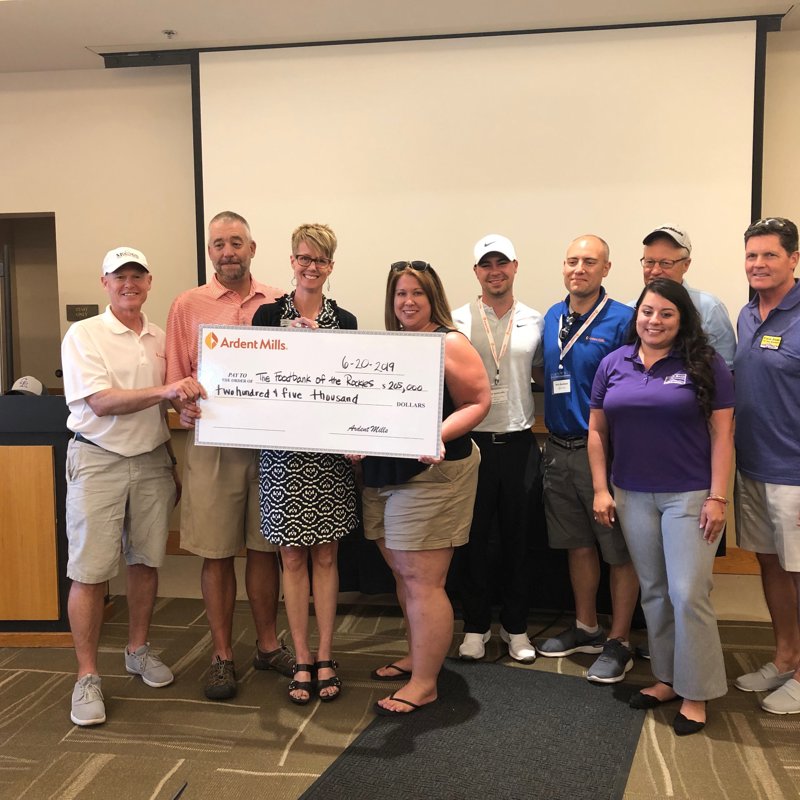 June 25, 2019 | Events
Teeing Up to Feed Hungry Families
For the fifth consecutive year, we hit the links with our valued vendors, suppliers and carriers to play some golf and raise money through the Ardent Mills annual Colorado Charity Golf Tournament on June 20. Through this year's event, we raised $205,000 for Food Bank of the Rockies, a nonprofit organization that distributes food and essentials to local communities.
"We're grateful for our valuable vendors, suppliers, carriers and employees who help us make this event such a success every year," said Dan Dye, CEO, Ardent Mills.
"Every day, thousands of people throughout our region worry about where they will find their next meal," said Erin Pulling, President and CEO, Food Bank of the Rockies. "The money raised from this year's charity golf tournament will make more than 160,000 meals possible for those in need throughout our local communities."
Ardent Mills just celebrated its fifth year in business and has hosted this event for all five of those years. Since its inception in 2014, the event has raised more than $1,000,000 and made millions of meals possible for those in need.
"We can only feed our neighbors who face hunger with help from our community," said Dye. "Over the years, we couldn't have made this kind of impact without participation from our staff, vendors, suppliers and carriers who share our commitment to helping end hunger."