Blog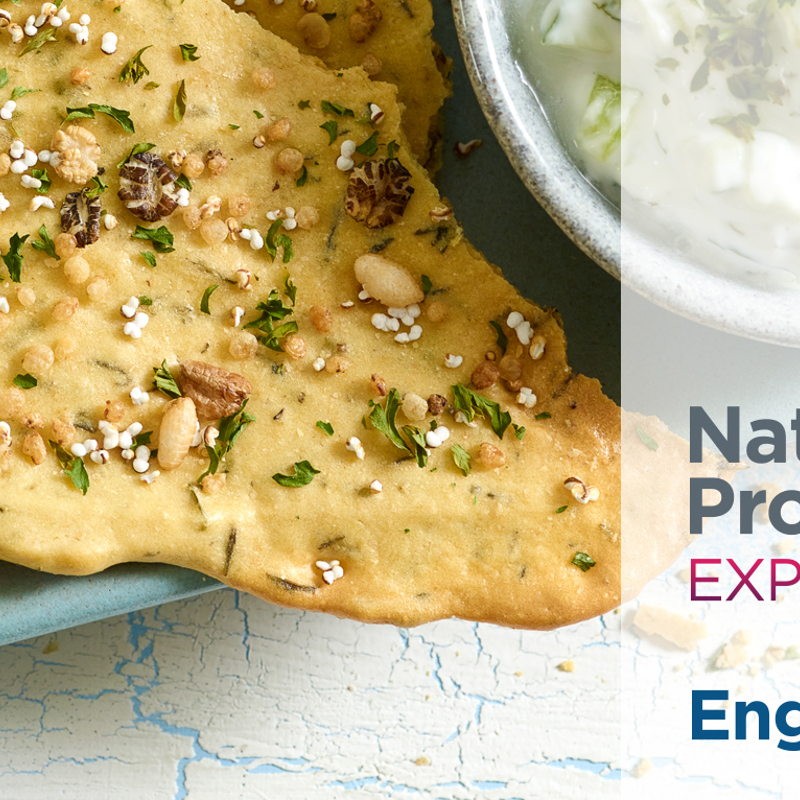 March 08, 2019 | Events
Ardent Mills Exhibits Nutrient-dense Offerings at Natural Products Expo West
Trade show season continues as we prepare to exhibit at the world's largest natural, organic and healthy products event, Natural Products Expo West & Engredea, which takes place March 5-9 in Anaheim, Calif. The trade show brings together more than 3,600 exhibitors who showcase their latest innovations — and we're thrilled to join them to showcase our new Colorado Quinoa, chickpea flour and the entire portfolio from The Annex by Ardent Mills!
This year, our team is exhibiting at booth 5647. Our featured samples will include popcorn clusters made with a variety of crisps including sorghum, Blackjack™ Barley (from our Nature's Color™ Barley line) and quinoa crisps as well as tortilla chips made with White Sonora Wheat and our all-new Colorado Quinoa (both from our Ancient & Heirloom Grains line).
Barley is a versatile whole grain with a chewy texture and nutty flavor that fits today's ancient grains trend. Our Sustagrain® Barley contains the highest fiber content of any commercially available whole grain. With over three times the dietary fiber of oats and corn flour, as well as 10 times the fiber of brown rice, it's the perfect superfood for baked goods and snacks.
Introduced in the early 1700s, White Sonora wheat has been a staple in the U.S. for over 200 years. Our White Sonora wheat flour has a buttery, yellow color and a sweet flavor, making it ideal for many recipes. Equally on-trend, quinoa is a gluten-free, high-protein, high-fiber superfood containing all nine essential amino acids and several antioxidants. Colorado Quinoa is the newest addition to our lineup of Great Plains Quinoa offerings and provides a nutty, earthy flavor for a variety of applications.
To learn how we can help you meet consumer demands for nutrient-dense, flavorful and trend-forward products, stop by our booth or contact us.